Really Wild Clay Days
We're often credited with having pioneered simulated game shooting having hosted our first Really Wild day in 1994. This means that you can trust we create an experience that's enjoyable every time. 
We offer shooting on five beautiful estates across the Home Counties and Cotswolds: Englefield House, Highclere Castle, Kirby Estate, Farmcote Estate and West Woodhay House.
Through our imaginative shaping of each estate's topography combined with the use of manual traps, we bring you shooting that's both realistic and exhilarating. 
These popular events accommodate all levels of experience. Whether you are a single gun joining a syndicate day, a full team or a larger charity event you're guaranteed the very best in simulated game shooting.
Our Really Wild Clay Days run from February to October.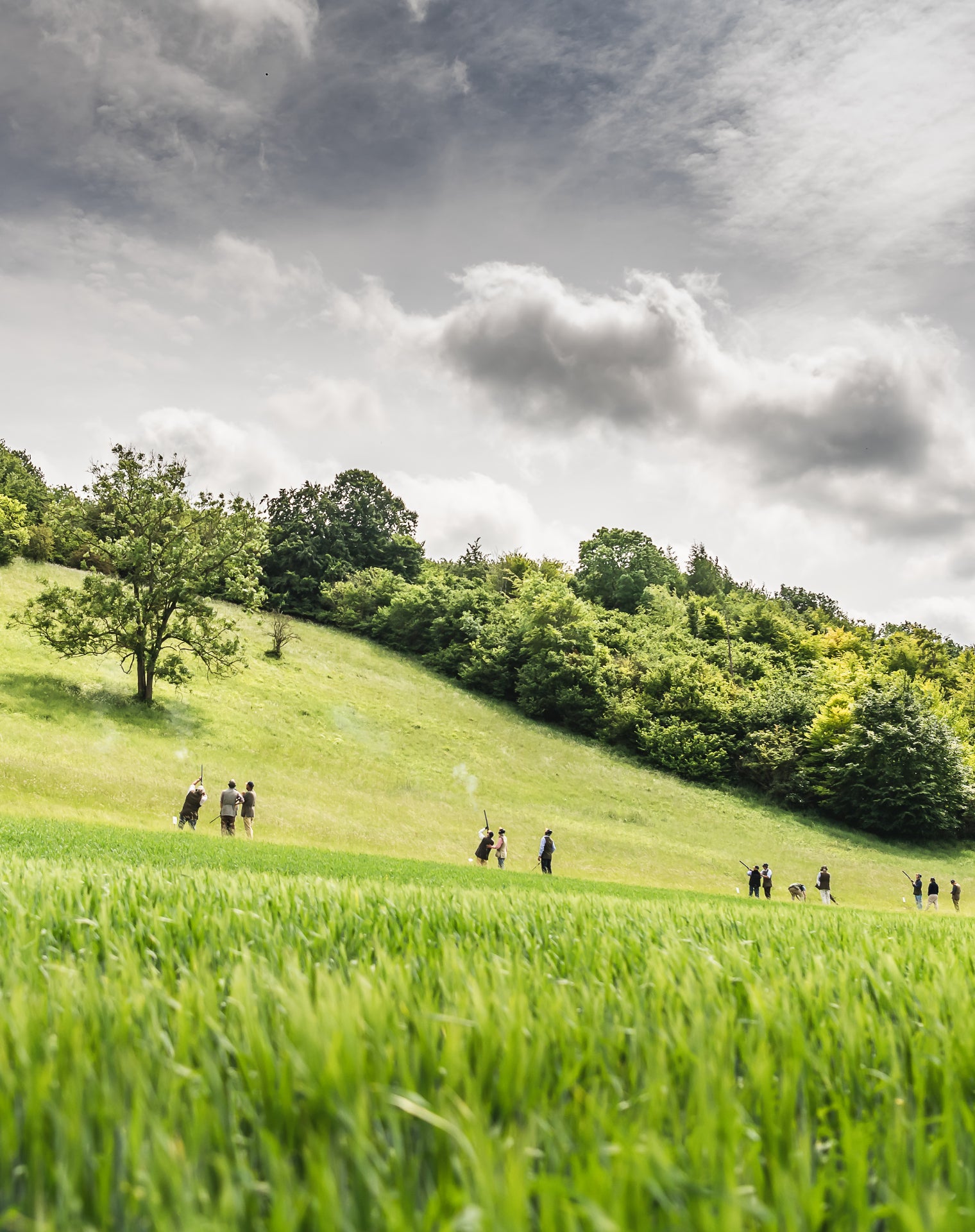 Format Of a Typical Day
You begin your event with breakfast, fueling yourself for the day's sport. Depending on which estate we are visiting, this could be held at the main house, a shooting lodge or a country pub. After a safety briefing, we draw pegs and set off for the first drive.
A normal drive has eight pegs, with two guns to a peg. Each drive is split so that one gun loads for one half and then swaps and shoots for the second half. You'll be taking aim at replicas of driven partridge, pheasant and grouse.
The day consists of four drives. After the second drive, we break for 'Elevenses'. 
The third drive is a friendly competition where you battle it out for the title of Top Gun with the fourth and final drive being the 'grand finale'. Each gun can expect to shoot between 250 and 750 cartridges. It's up to you as to how fast you go.
At the end of the event, you can enjoy a well-earned drink during lunch while you toast to the winners.
View Our Pricing
Contact Us
For more information on Purdey At The Royal Berkshire events, tuition and services or to make a general enquiry, please submit your details below and we will contact you shortly.
Telephone: +44 (0) 1491 672900
Email: shootingschool@purdey.com
Our Address:
Purdey At The Royal Berkshire, Hook End Lane, Pangbourne, Berkshire, RG8 8SD
Our Opening Hours
Monday to Saturday: 08:00am to 5:30pm.
Sunday: Closed
Bank Holidays: Closed