Audley House, Mayfair
From the shrapnel craters on the pillars flanking the front door to the elegant grandeur of the Long Room, Audley House has a charisma that few buildings will achieve in their lifetime.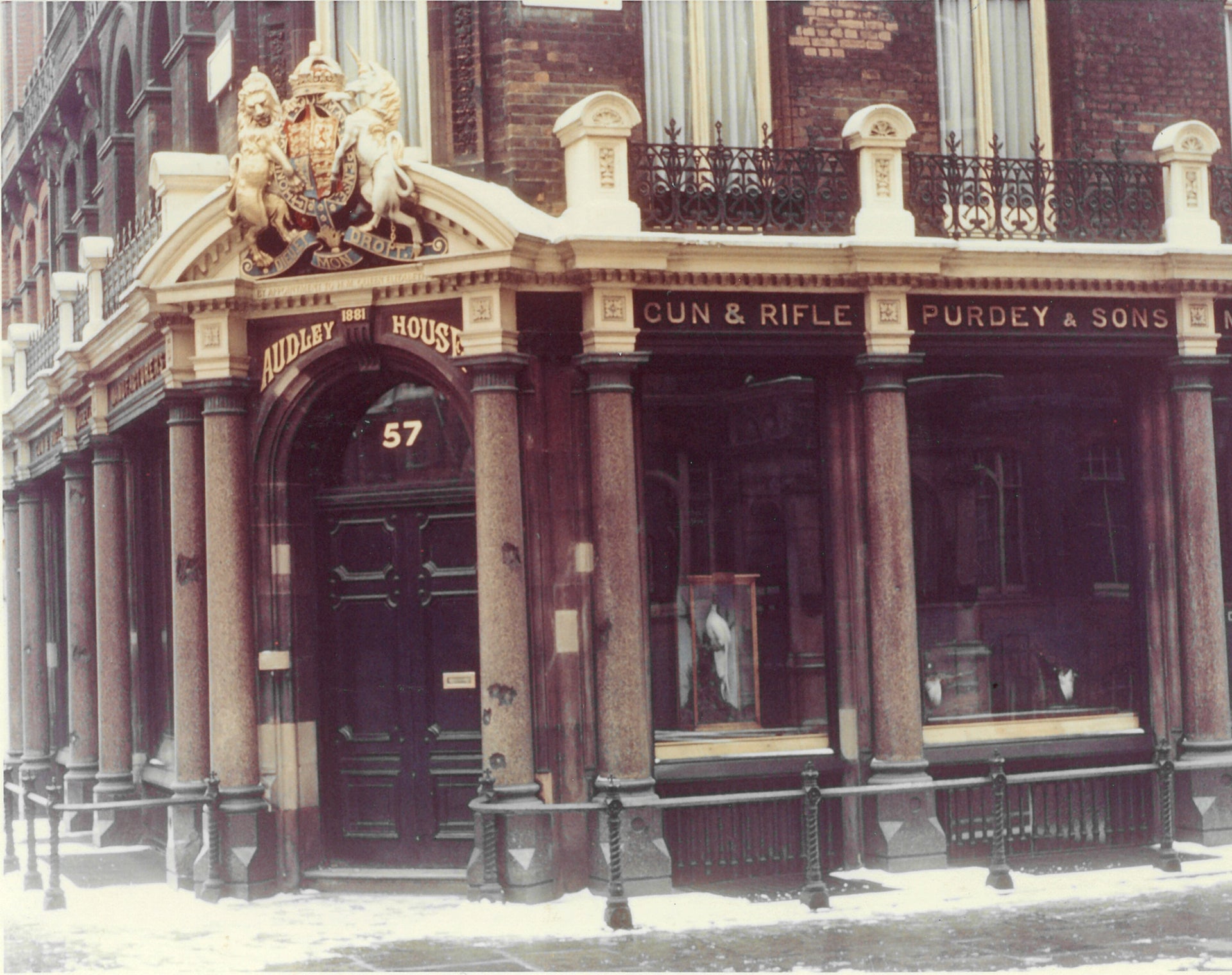 The History of Audley House
It was James Purdey the Younger who moved the business to 57-58 South Audley Street in Mayfair. After his father, our founder, solidified Purdey as a respected name in the British shooting culture, we needed bigger facilities to accommodate our growth. Audley House became our home on 1 January 1883. The Queen Anne-style building was designed by architect William Lambert and completed by B.E. Nightingale. After opening its doors, it quickly became known as the most prestigious gun shop in the country. 
At the time, Audley House encompassed most of our gunmaking operations. It held a showroom, workshops as well as living quarters for the family upstairs. All of this was achieved while still preserving the building's club-like feel, so customers never felt as though they were walking into a factory. 
Discover Our Timeline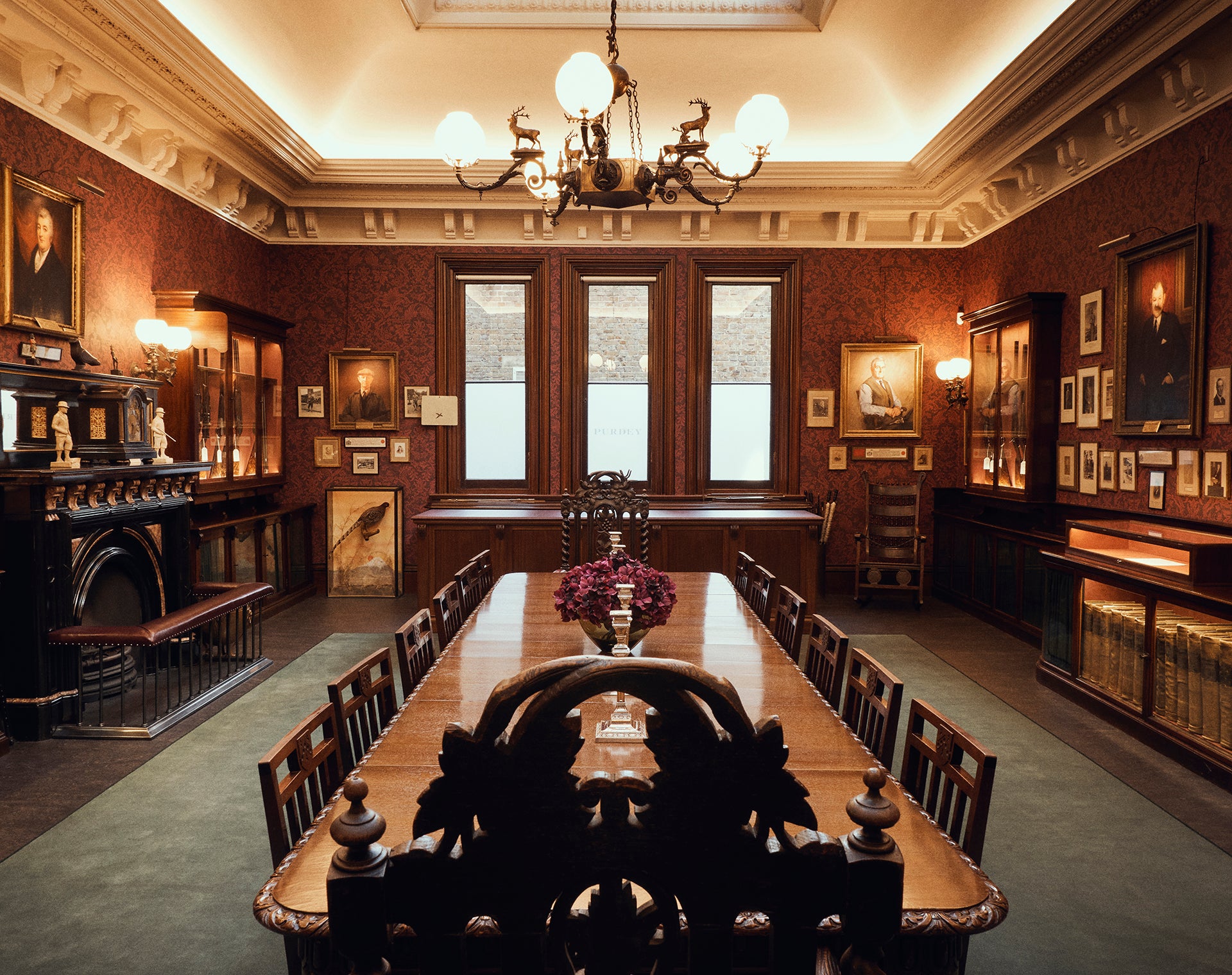 The Long Room
A room with a reputation of its own. The Long Room was originally designed to be James Purdey the Younger's office. The grand room had a 'well' in the centre through which he could monitor the workshop below. In photographs of the time, piles of wooden 'blanks' waiting to be turned into stocks can be seen alongside it.
The greatest shots of the past two centuries have visited the Long Room, and many are immortalised here through portraits and memorabilia. In 1946, the boxing around the well was removed, and a dining table was installed which is still in place today. 
But the Long Room has been used for many other purposes. In 1942, Eisenhower's Deputy Chief of Staff — General Bedell-Smith — used the Long Room for an Invasion Committee meeting where the early planning of D-Day was discussed. General Eisenhower was often present at these meetings.
Visit Audley House
Audley House is a unique amalgamation of new and old. While some scars — such as the shrapnel marks on the marble pillars — have been left, others have been repaired. You wouldn't be able to tell that an IRA bomb destroyed every pane of glass on the east-facing side of the building in 1975. That's the fascination of Audley House and the stories that it has been a part of. 
Today,  Audley House retains its magnetic appeal for any lover of a sporting gun or rifle. We welcome you to visit us at Audley House, to browse our newest range of fieldwear or have a friendly chat about proper gun maintenance. It's a chance to experience a different age and the values we're proud to preserve.