1784
Birth of our Founder
James Purdey was born in Whitechapel, East London, near where his father worked as a blacksmith in the Minories.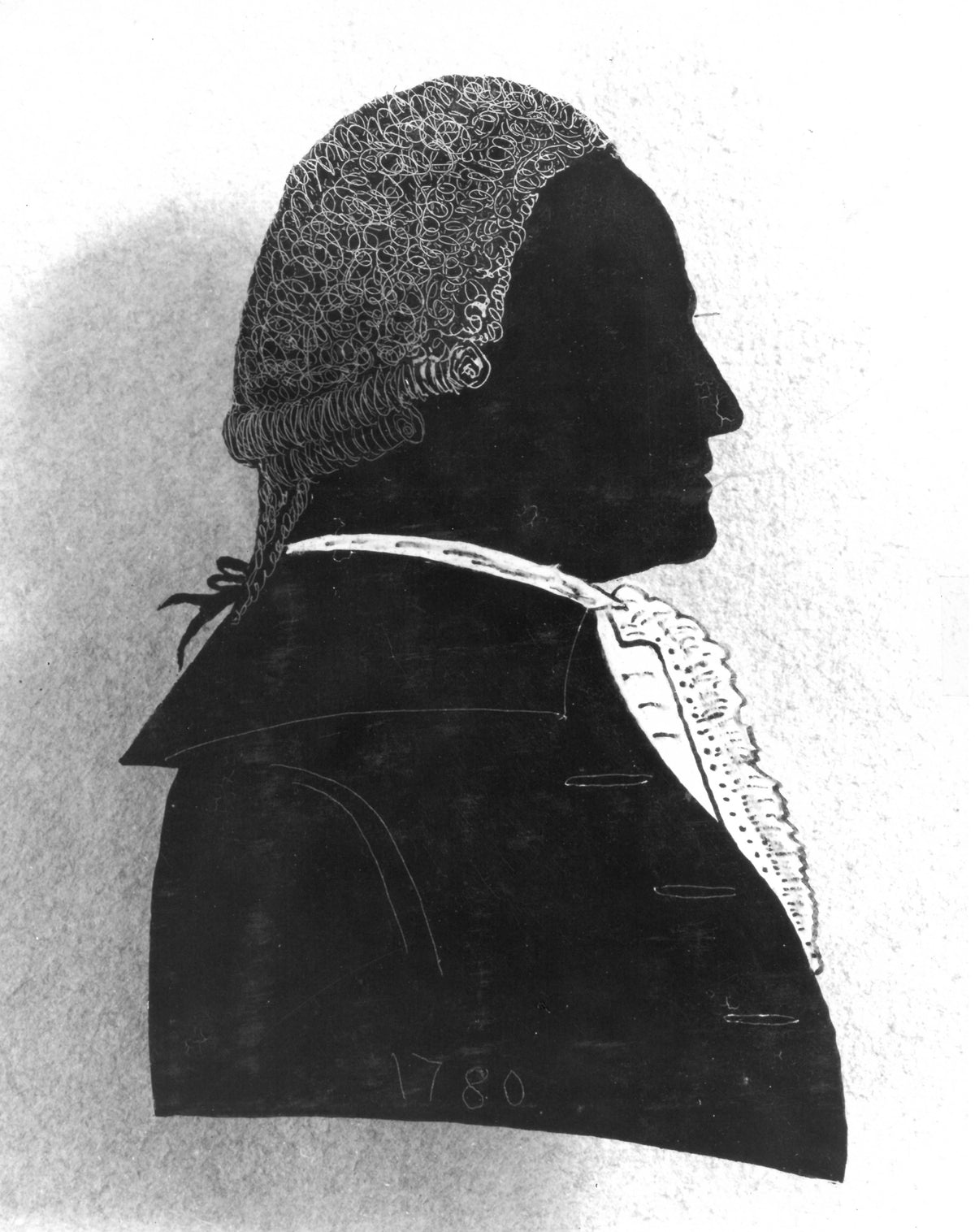 1805
Employment
After he completed his seven-year apprenticeship, James went to work for the 'King of Gunmakers' Joseph Manton. Three years later, he began working for Alexander Forsyth, the inventor of the percussion cap.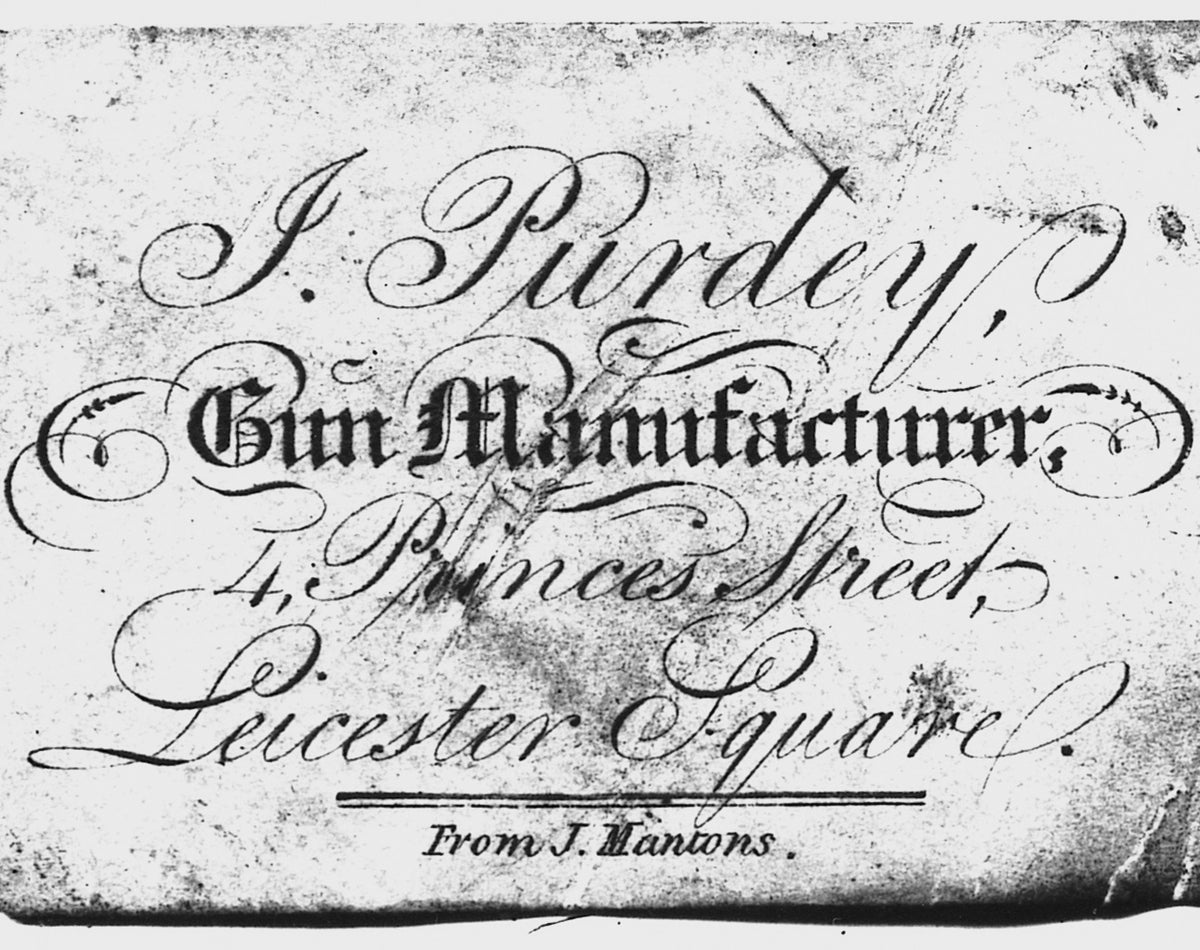 1814
Establishment
After six years with Forsyth, James opened his own company at No. 4 Princes Street (now Wardour Street), near Leicester Square.
1826
Second Premises
James moved his company to larger premises at 314/315 Oxford Street, renaming it 314½ Oxford Street the following year. His last child and only son, James the Younger, was born above this shop two years later.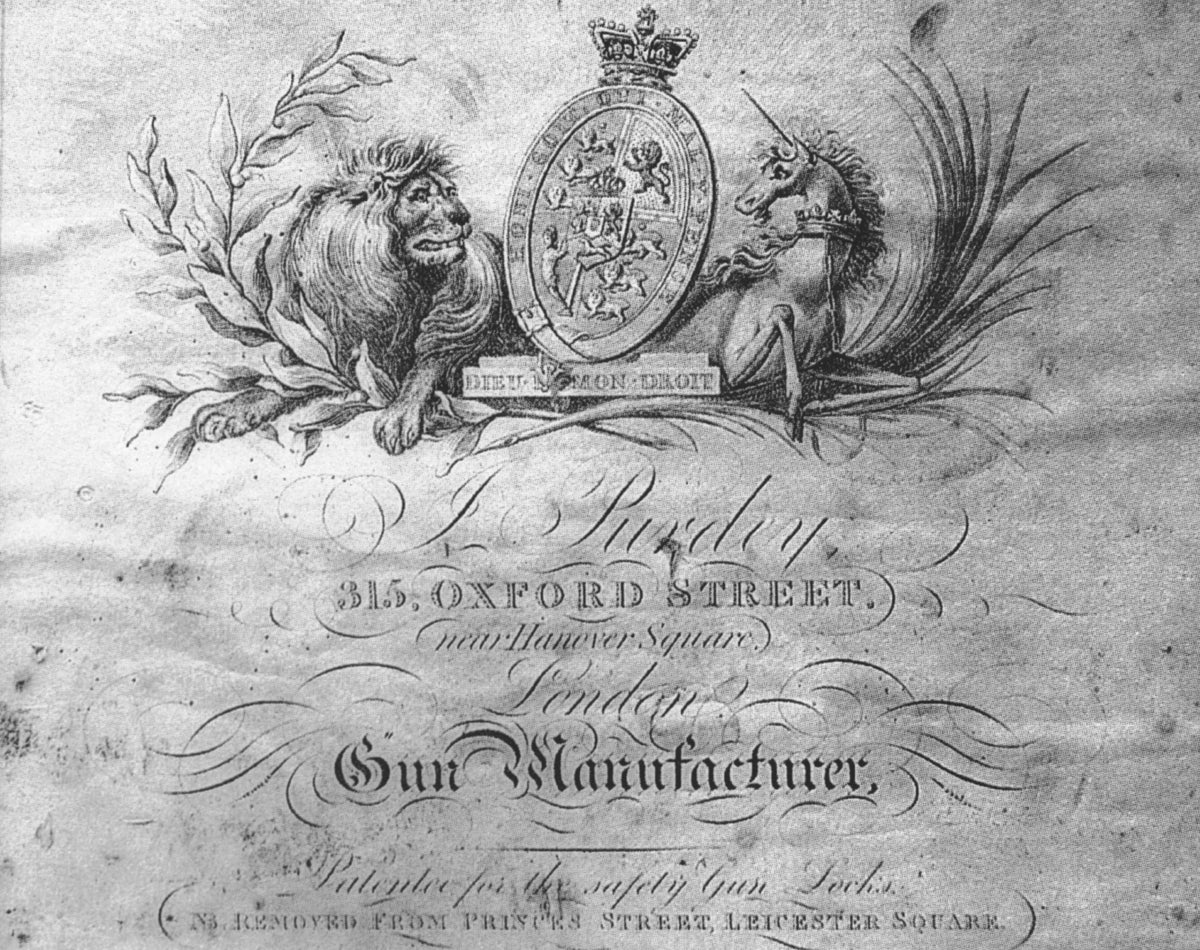 1843
Joining the Business
At the age of fourteen, James the Younger was apprenticed to his father to train as a stock-maker, as well as in matters of the family business.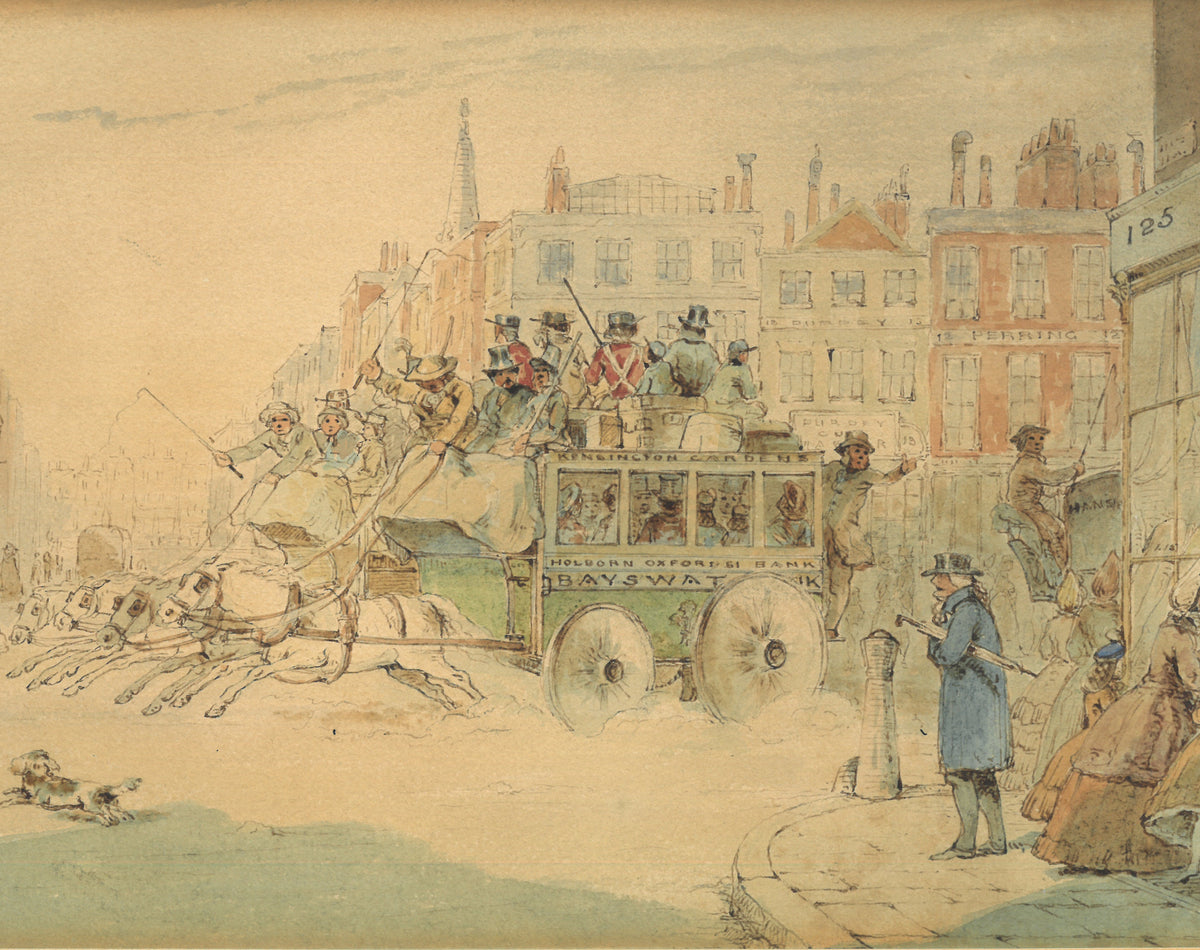 1851
The Express Rifle
Both father and son were keen rifle shots, with our Founder personally hand-regulating customers' rifles. The two men collaborated on their 'winged' bullet to create a high-velocity, flat-trajectory rifle named after the newly-introduced high-speed trains of the time. Today the term 'Express' has become a byword for double rifles.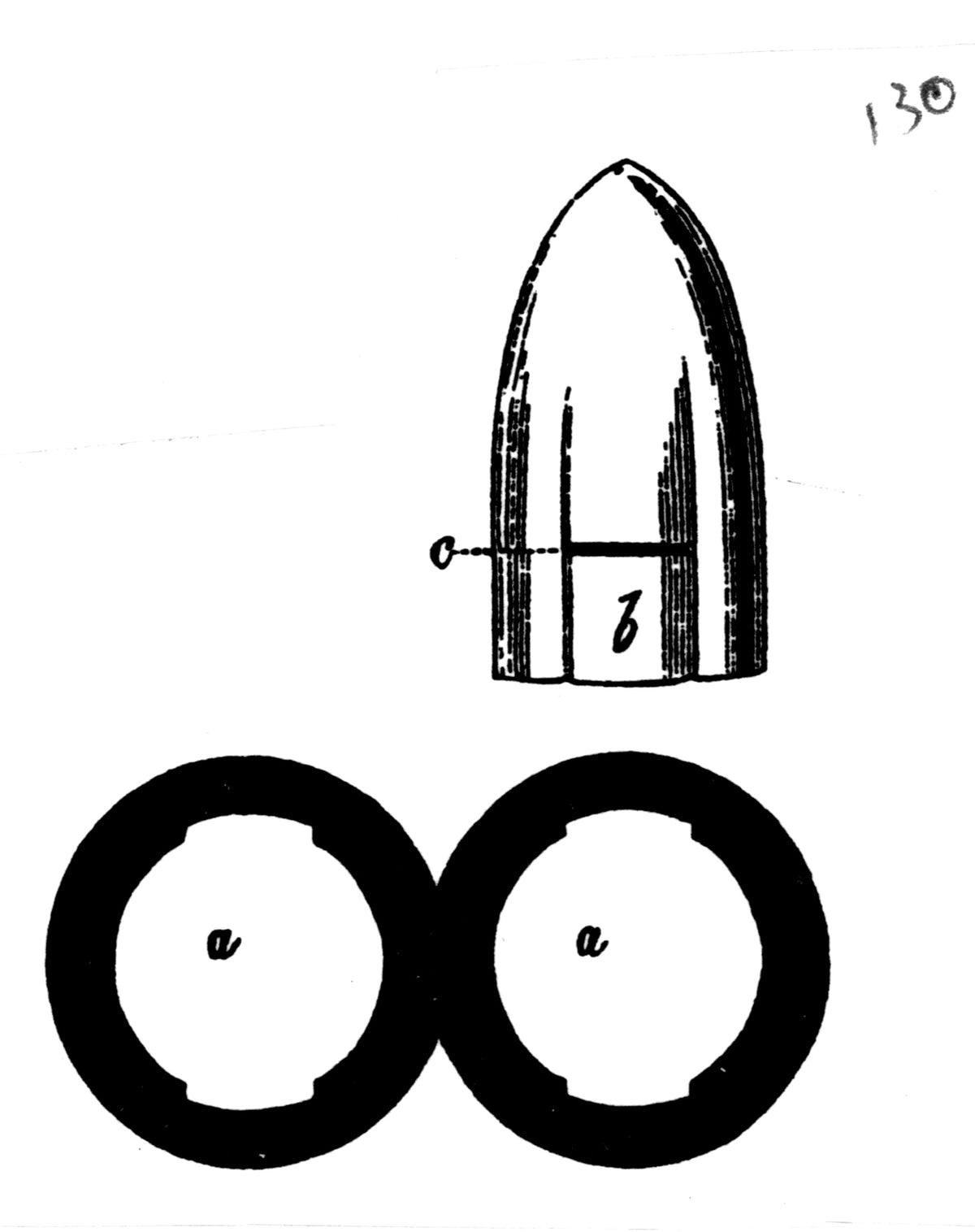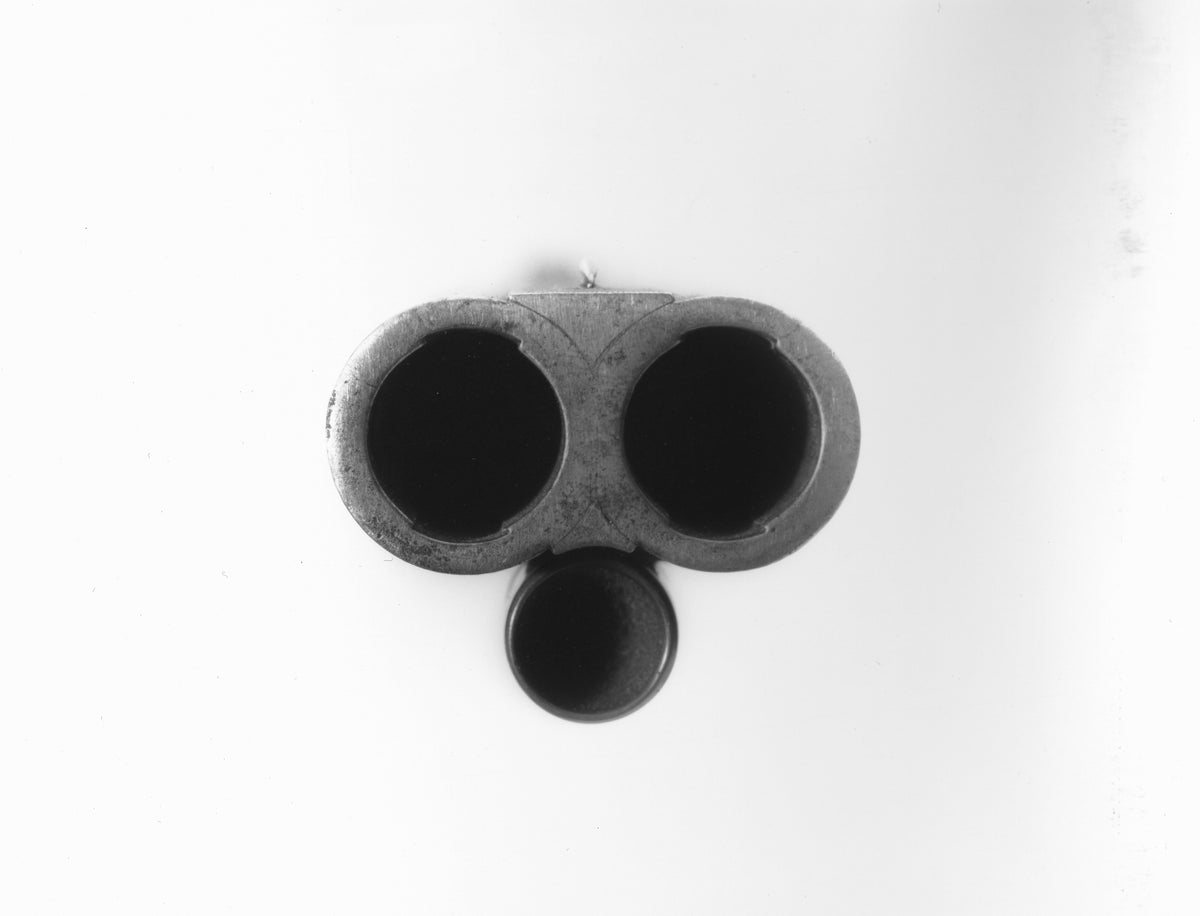 1858
Retirement and Transfer
At the age of 74, our Founder retired and sold the business to his son. The previous year, the company had produced its first pinfire breech-loader (No. 5305).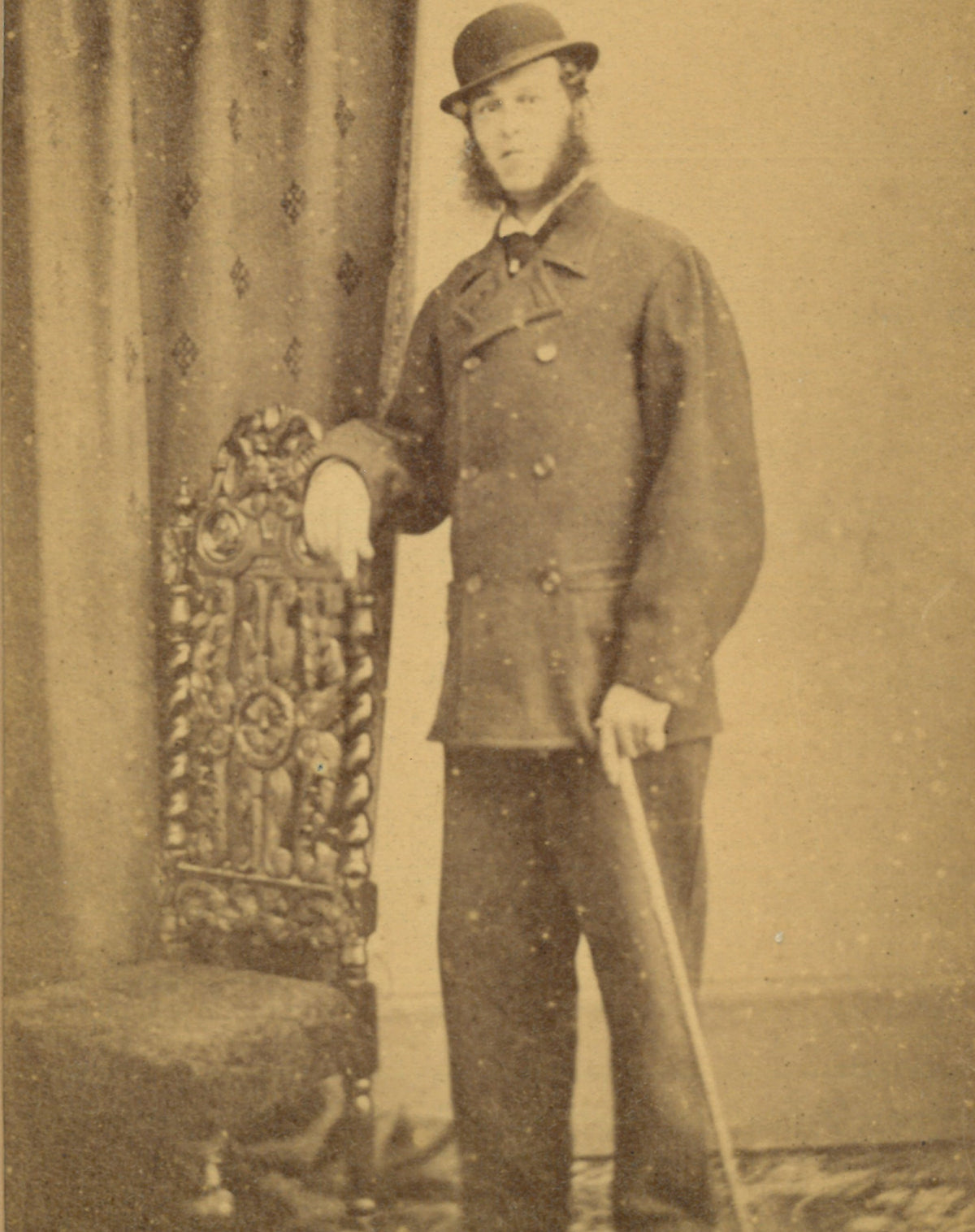 1863
Death of the Founder
James Purdey the Founder died at Rifle House, his home in Margate, at the age of 79. Having been born in the flintlock era, he had lived long enough to see his son patent Purdey bolts, the locking system still used on Side-by-Side guns today.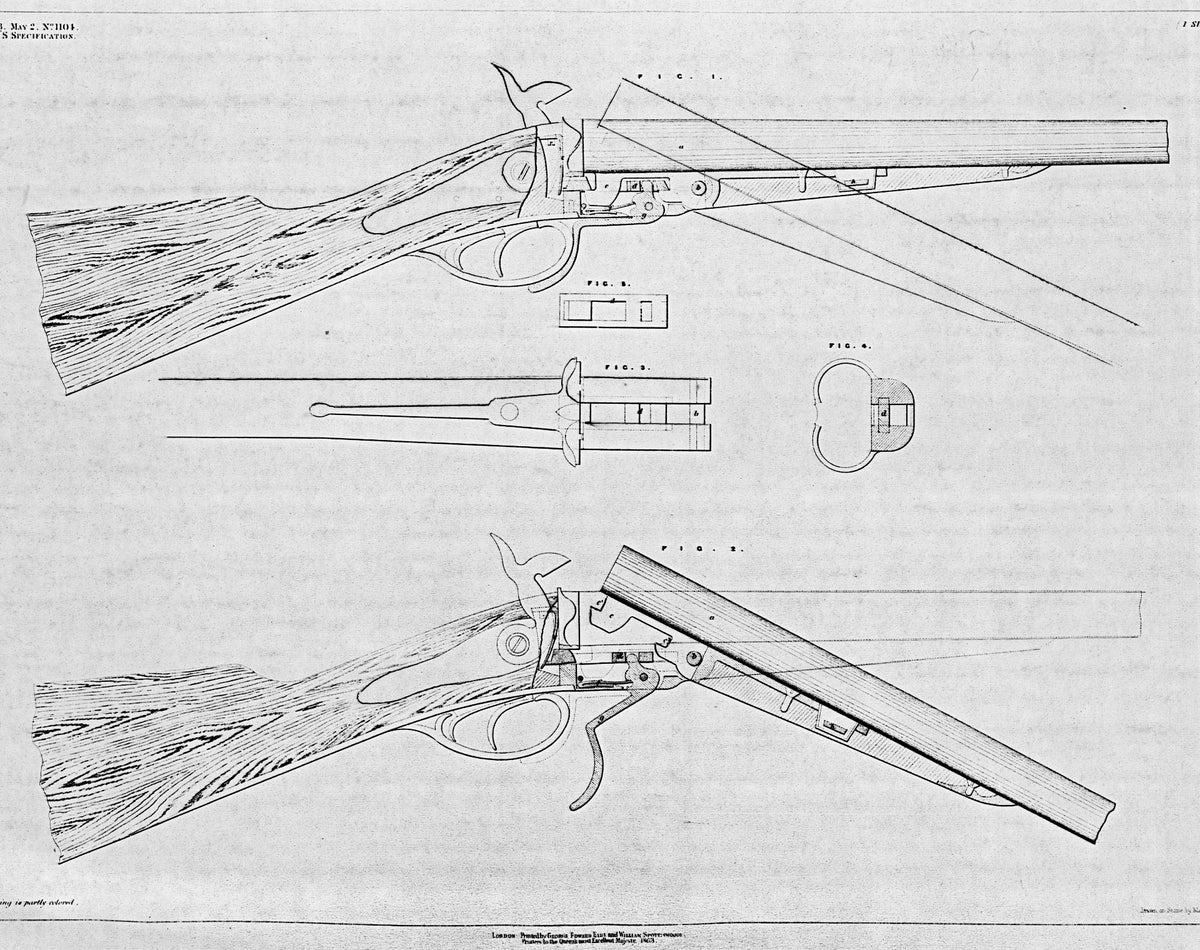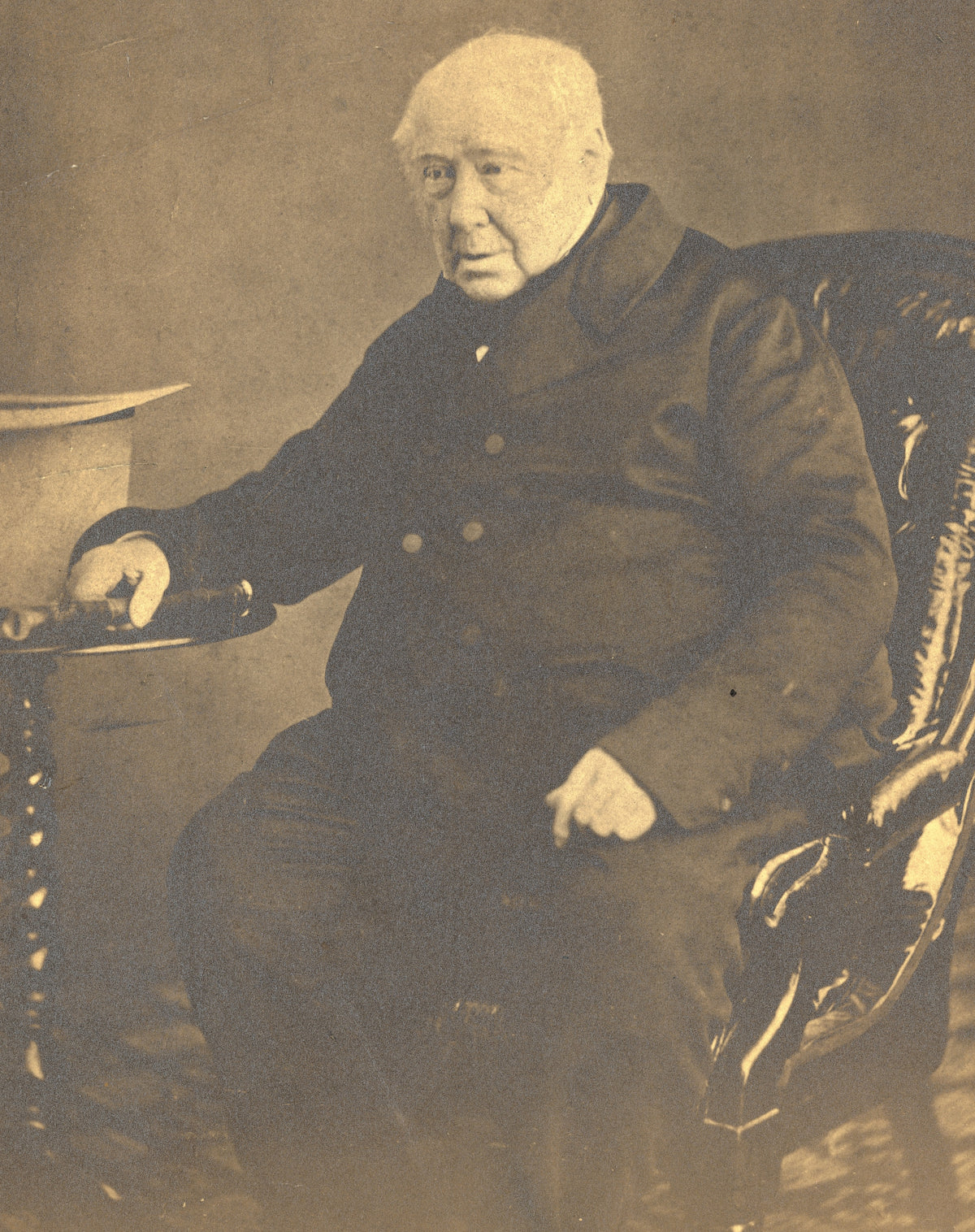 1868
First Warrant
We have served the Royal Family since 1838. But it was not until 1868 that we received our first Royal Warrant as gunmakers to Albert Edward, Prince of Wales.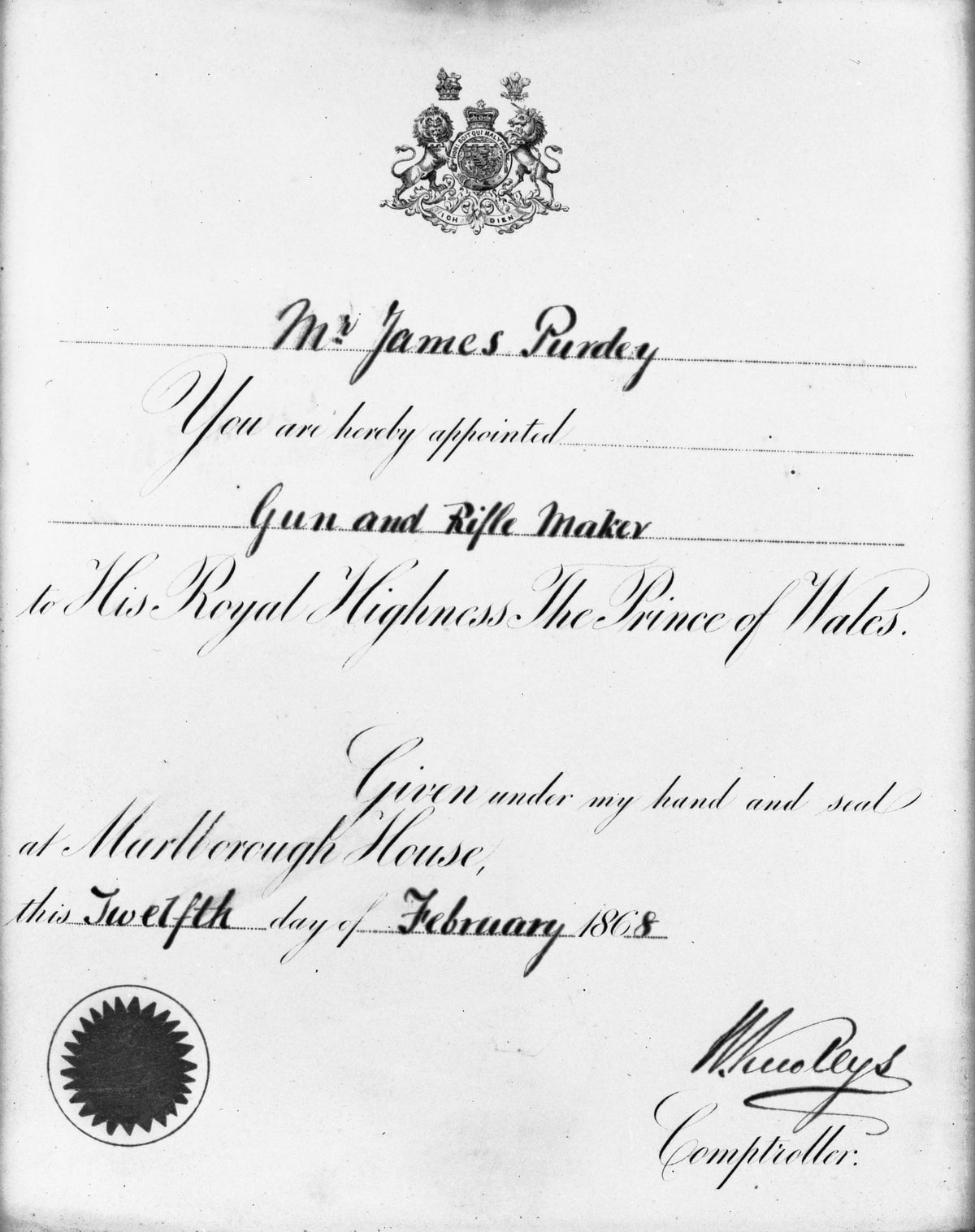 1877
James Purdey & Sons
After training his two eldest sons, James (III) and Athol, in the family business, James decided to formalise the arrangement. He changed the company to 'James Purdey & Sons' — the name which we still trade under today.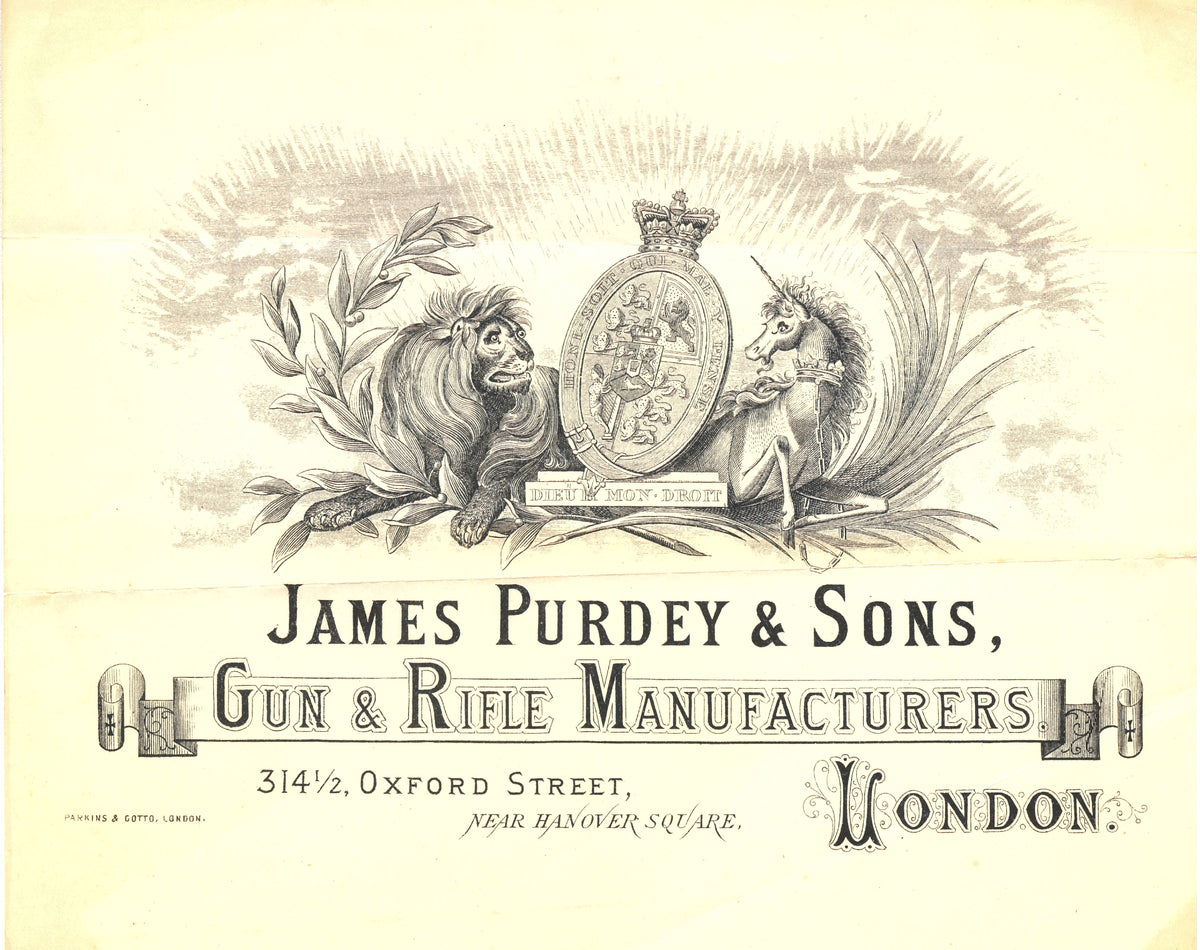 1878
By Royal Appointment
Ten years after her son appointed us his gunmakers, Queen Victoria followed suit. We have remained the monarch's gunmaker ever since, and have served almost all of the royal families of Europe.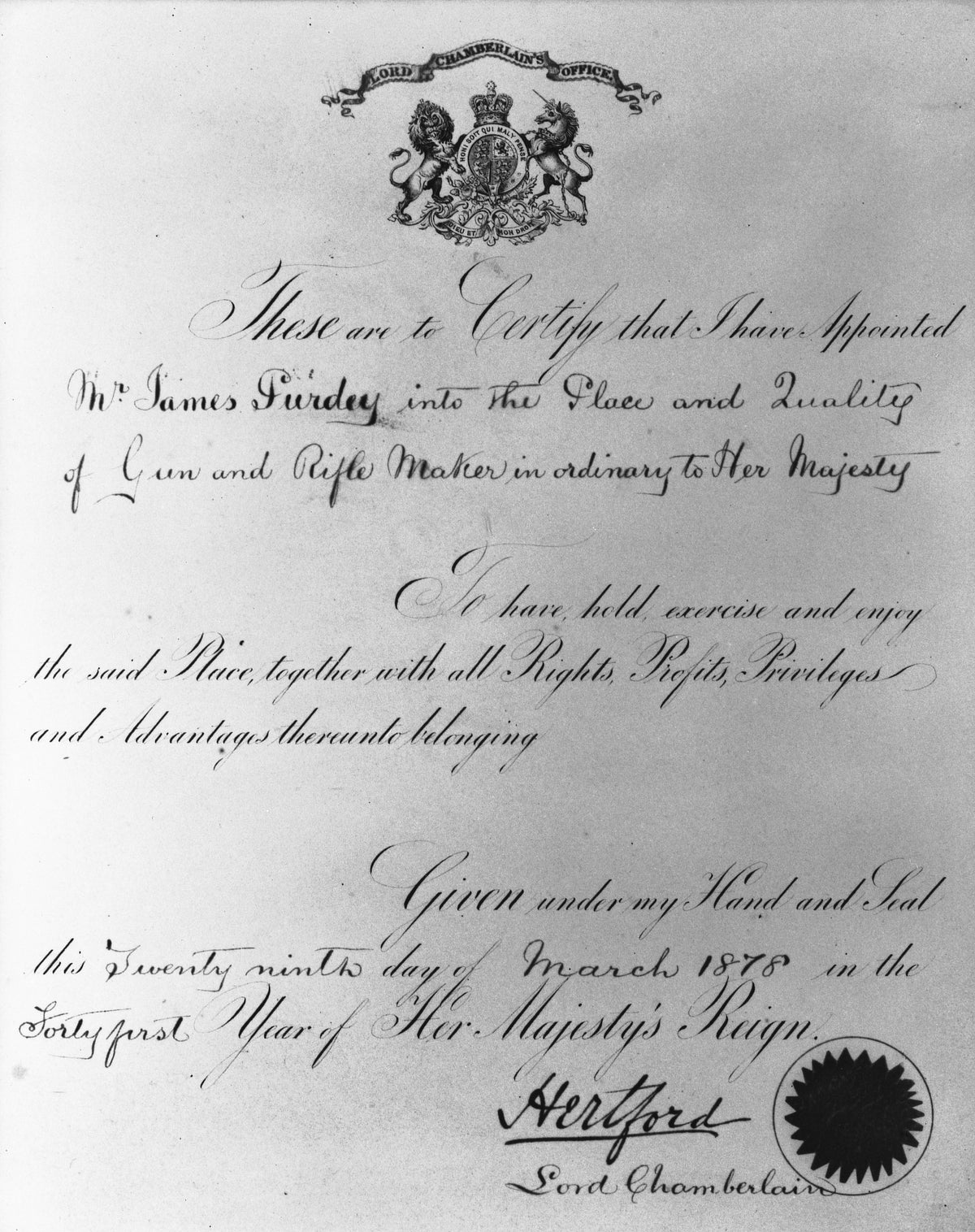 1880
The Hammerless Gun
Frederick Beesley, a former Purdey stocker, invented our famous self-opening action. We worked with him to develop and finance the patent. Since 1881, we have built this design continuously.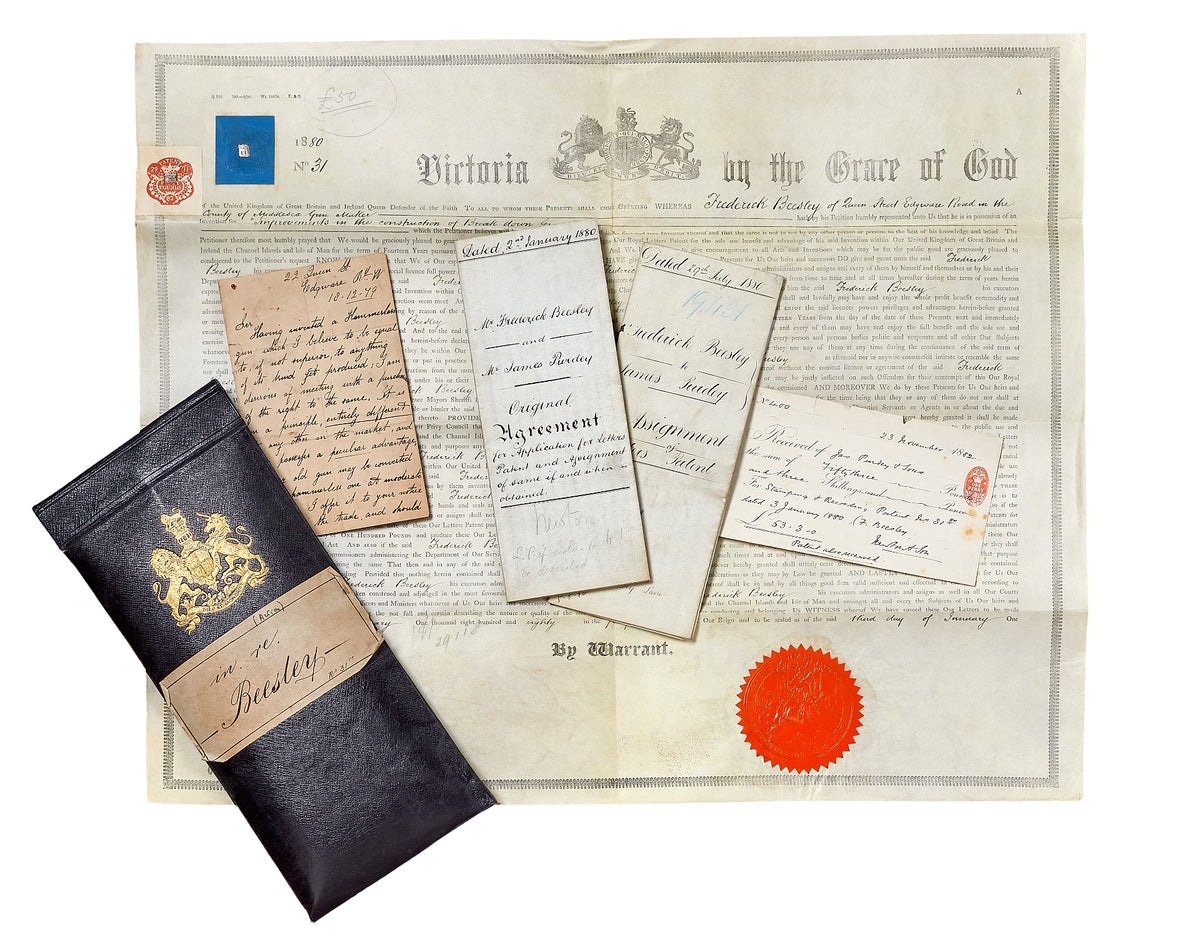 1883
"A Palace Amongst Gun Manufactories"
After being at Oxford Street for over fifty years, James the Younger decided to build new, grander premises. He purchased the leases on four properties on South Audley Street, and we moved to our current site, at 57-58 South Audley Street, at the beginning of 1883.
1888
Wem's Ejector
Although the Purdey hammerless action has always been a self-opener, it has not always had ejectors. After trying several designs, we chose one by William Wem and still use a modified version of it today.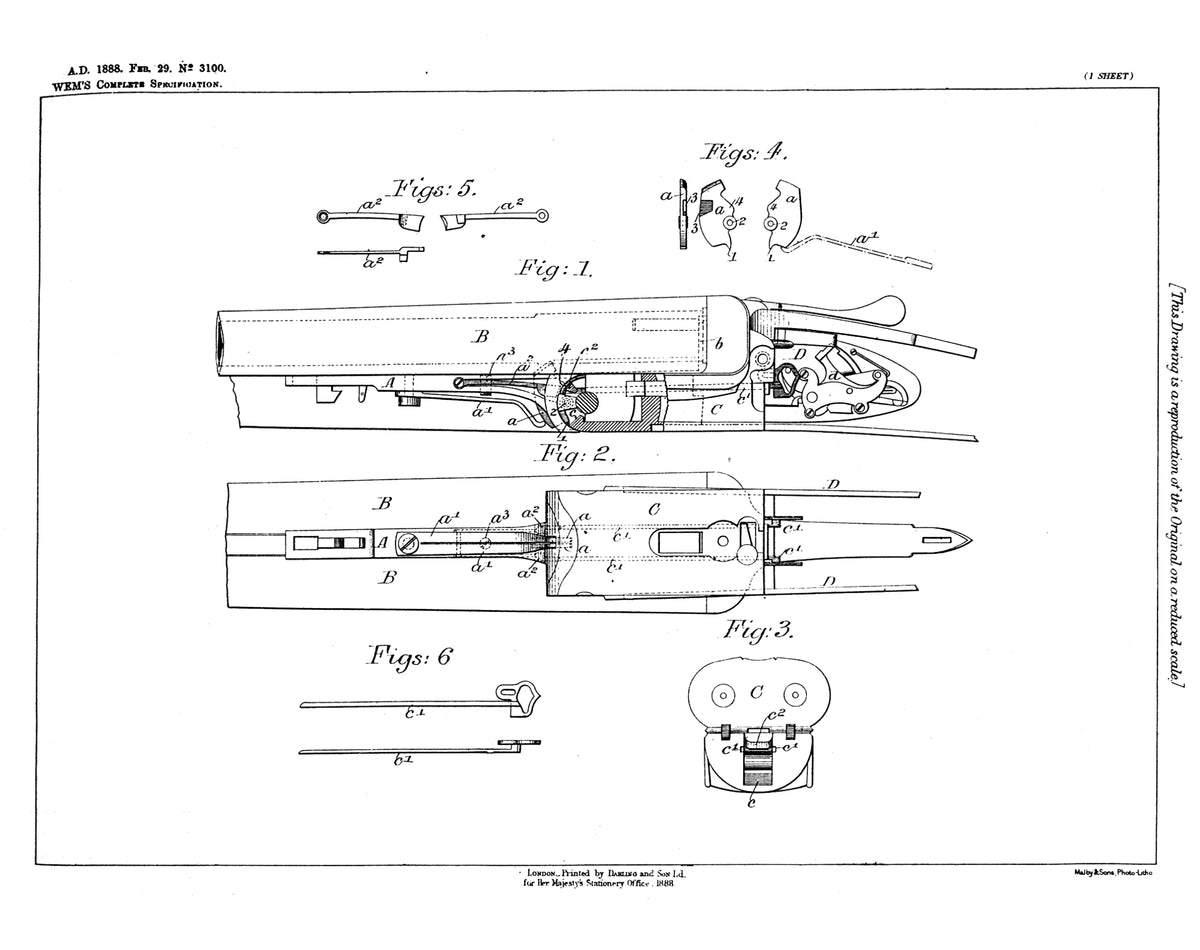 1891
The Third Generation
After the death of James III in 1890, Athol became the senior son in the business. His first child, Jim, was born in 1891, followed by Tom six years later.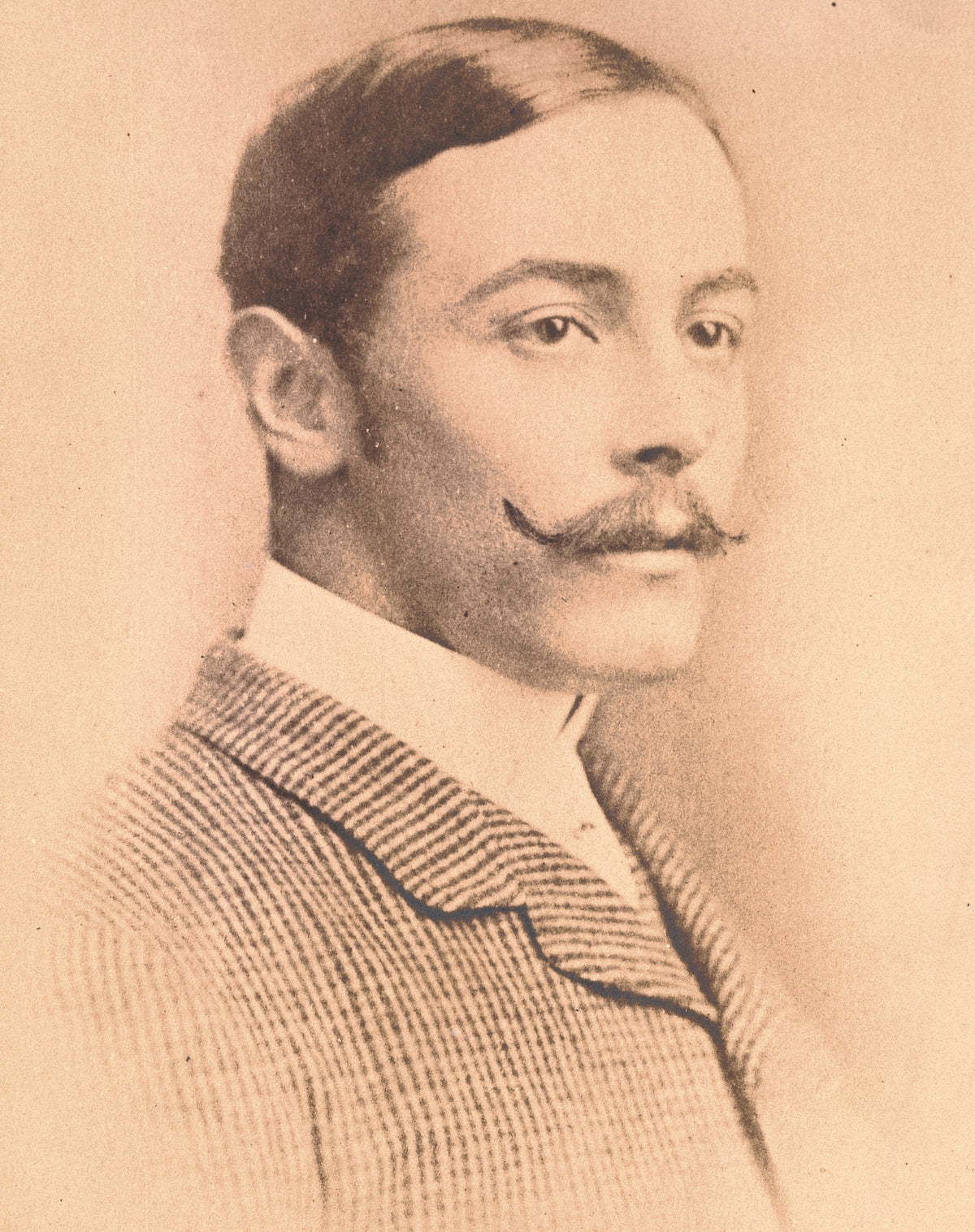 1894
Nobbs' Single Trigger
Our first single-trigger system was designed by William Nobbs and patented in 1894. Not entirely satisfactory, it was later replaced by William Clark's design in 1910.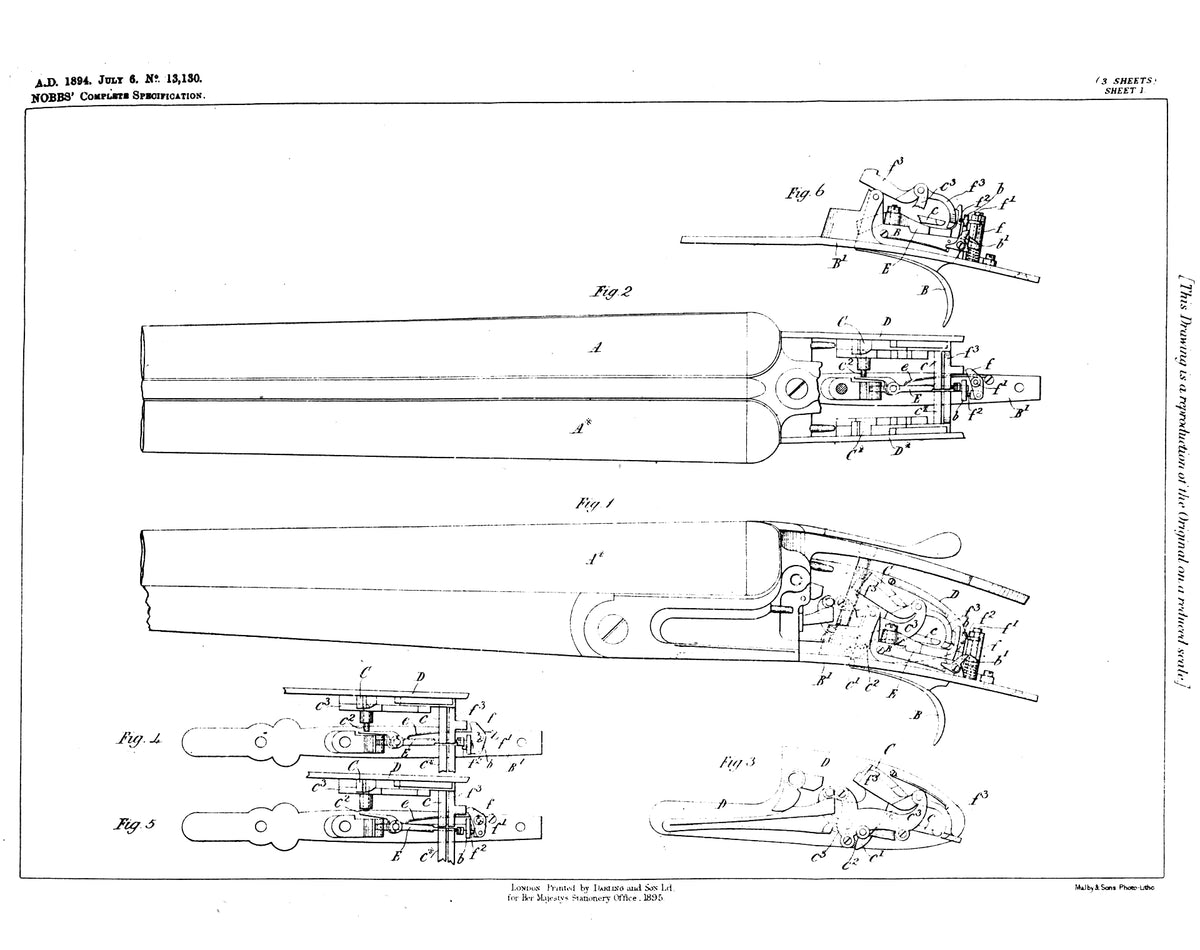 1900
Irongate Wharf
When we moved into Audley House, manufacturing was split across three sites — including at our first factory, 37 North Row. When this factory's lease lapsed in 1900, it was decided to bring all production into one site near Paddington, at No. 2, Irongate Wharf.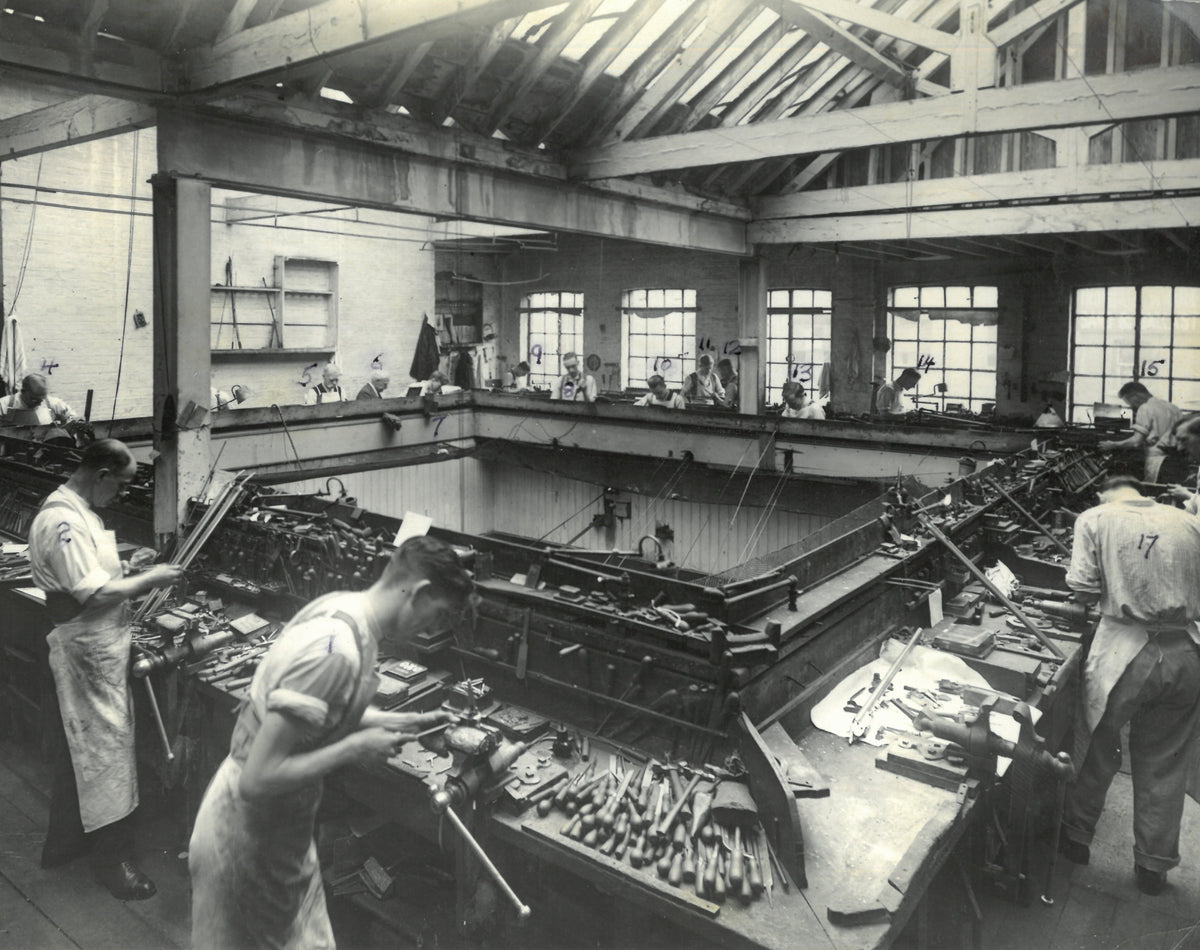 1909
Death of James the Younger
James the Younger continued to be involved in the business up until his death, shortly before his 81st birthday. Described by contemporaries as the 'Grand Old Man' of the trade, he worked on everything from flintlocks to modern breechloaders.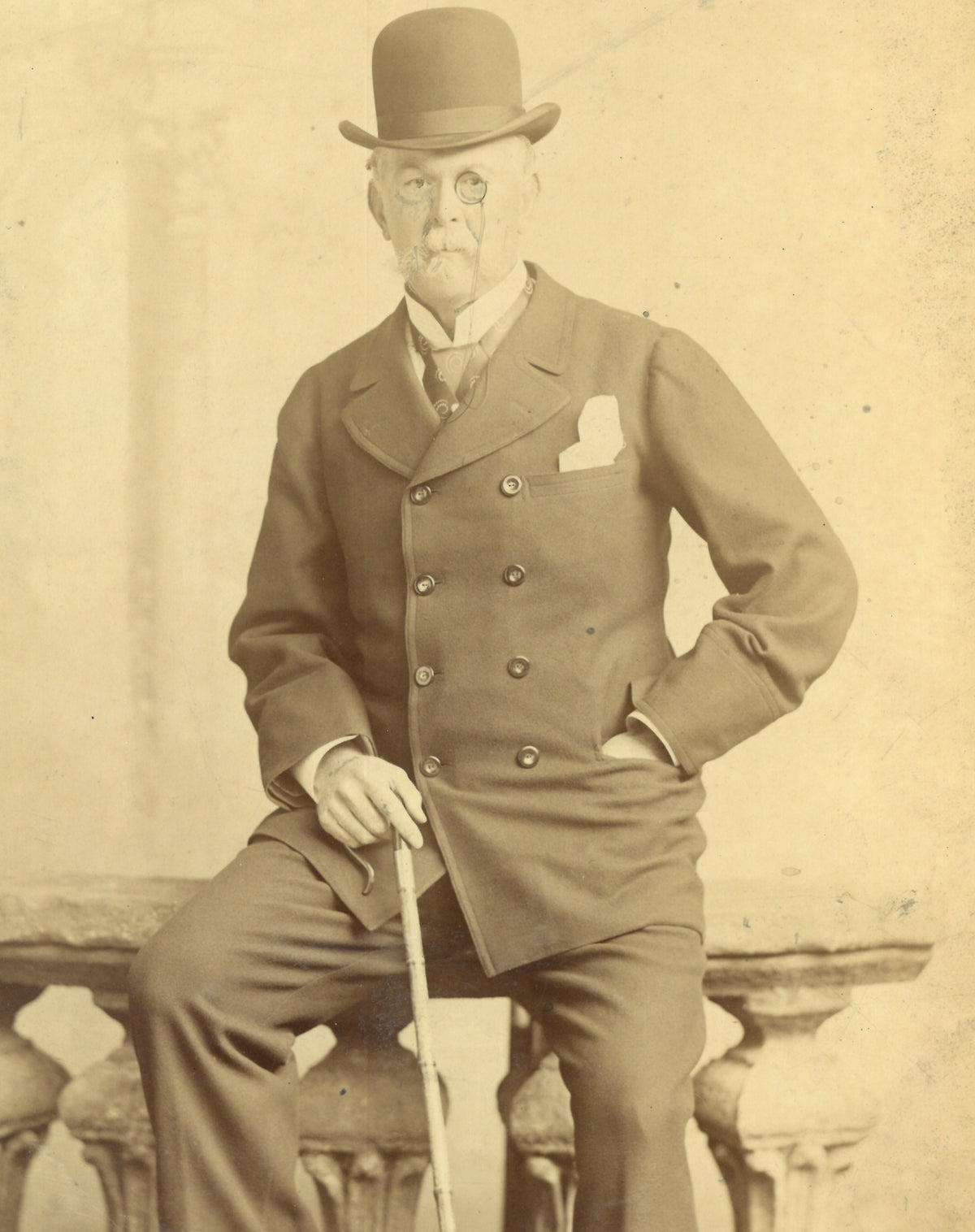 1914-18
First World War
The Purdey factory supplied aerial gunnery sights and accessories to the war effort (most famously the Norman sight) as well as thirty-two craftsmen who served as sergeant-armourers.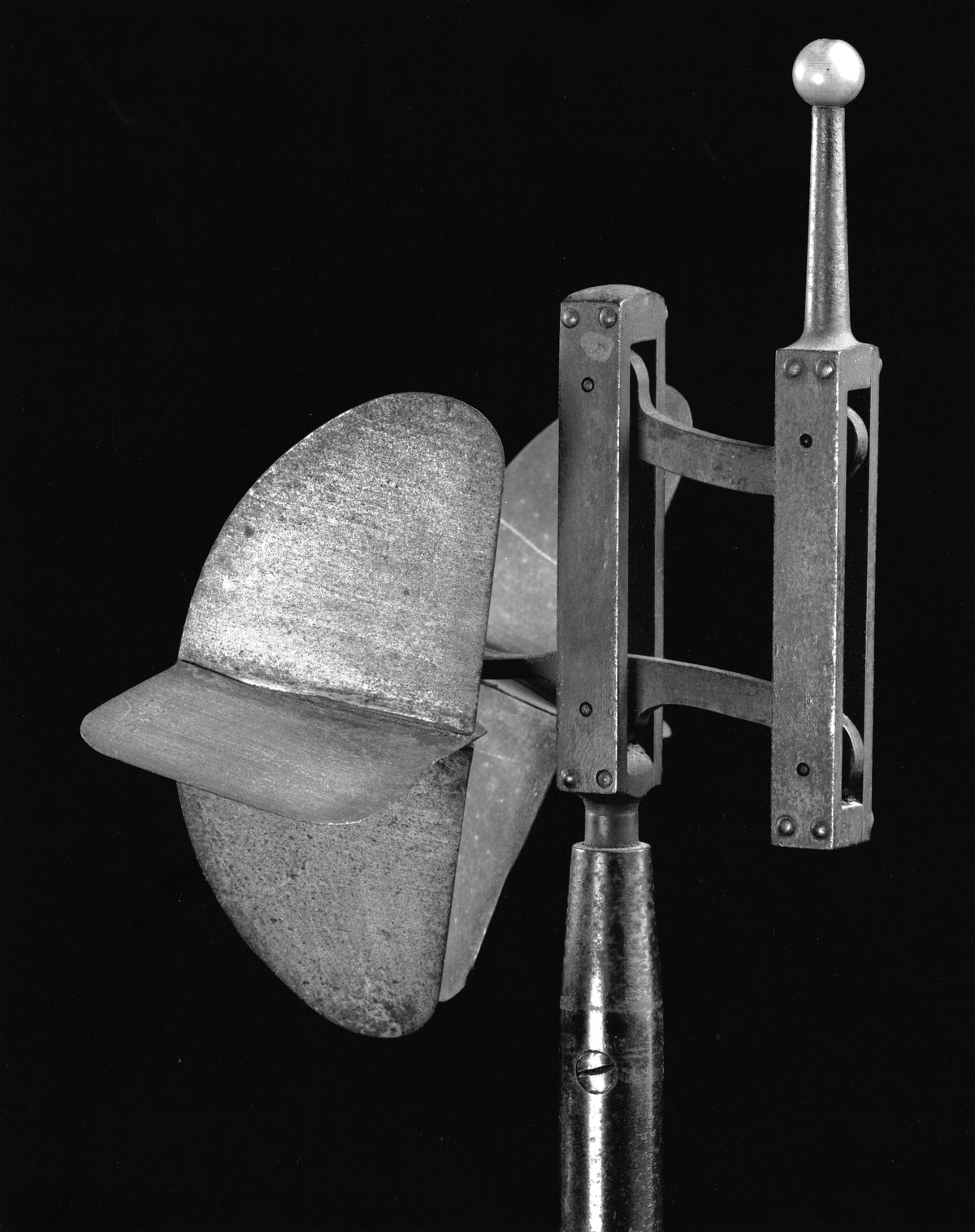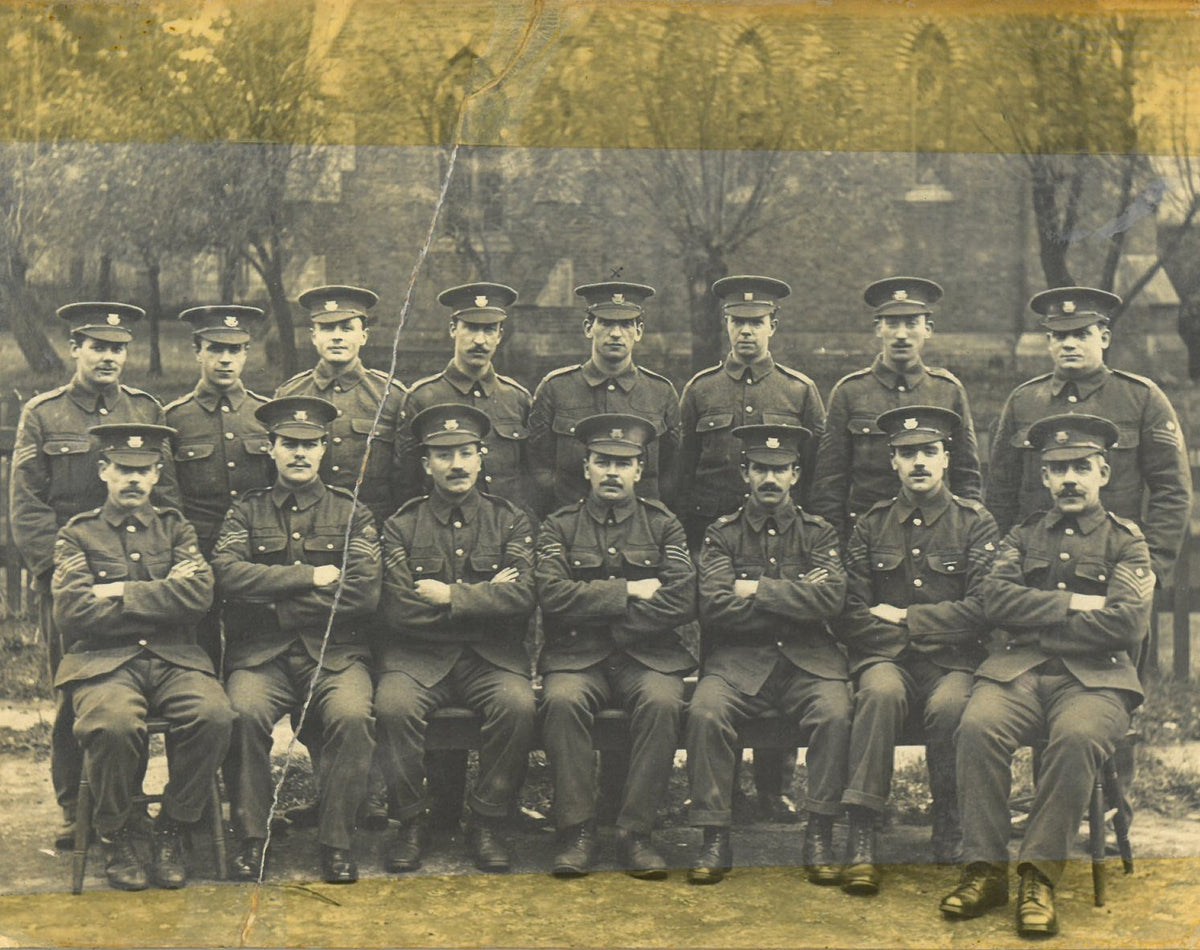 1920
The Fourth Generation
With the end of the war, Purdey was in need of rejuvenating and seeking out new orders. Athol's younger son, Tom, joined the business in 1920 to take some of the pressure off his 62-year-old father.
1922
First US Sales Trip
As part of the company's push to seek new markets, Athol sailed to New York in April 1922. Although we had sold guns to Americans since the 1830s, this trip marked the first time a Purdey had set foot in America.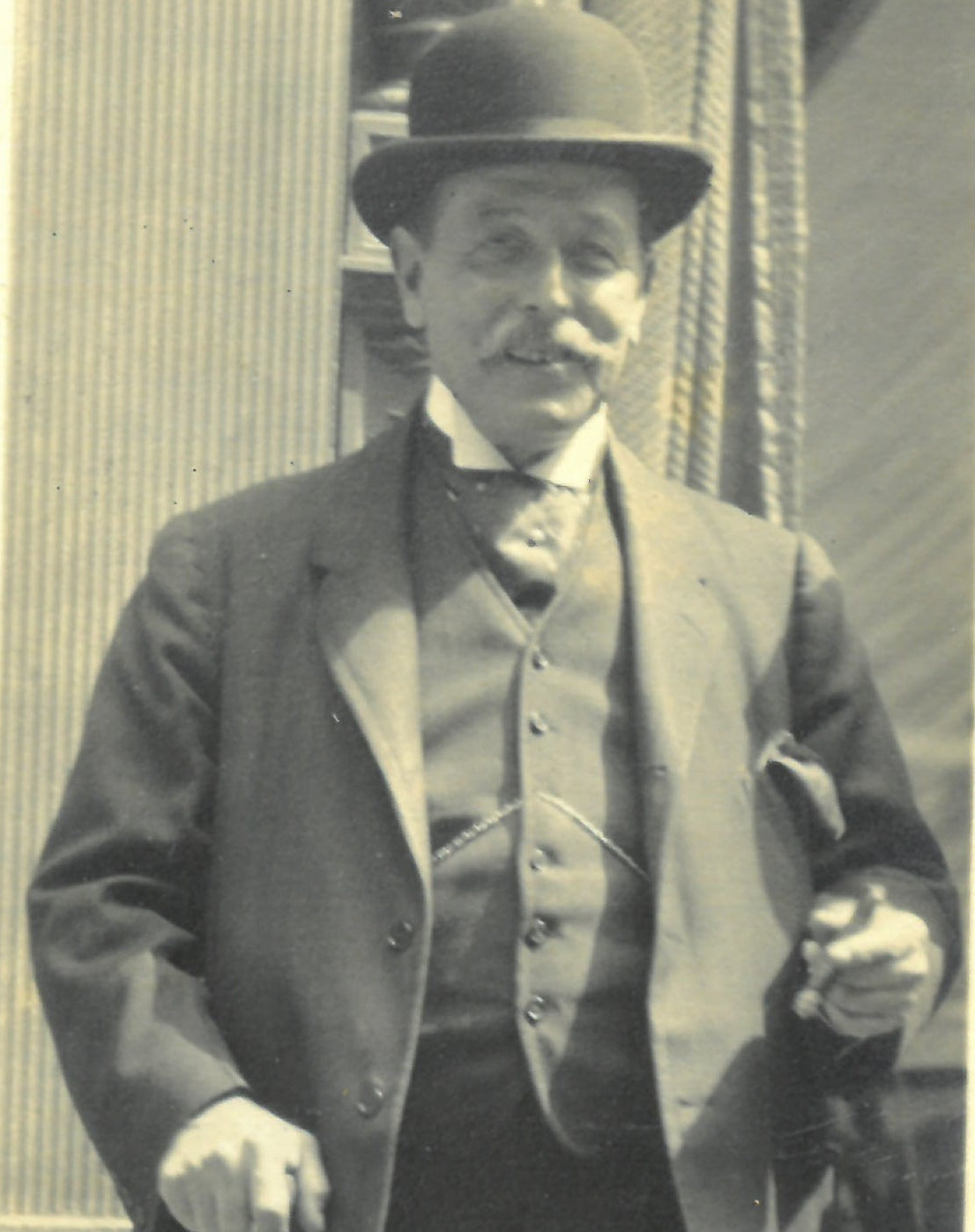 1923
'"Sextuple Bite" Over & Under
After Athol's trip, we worked to develop both single-barrelled trap guns and an Over & Under design. Examples of both were available by 1925. We only produced 27 of the Over & Under actions before the design was replaced in 1949.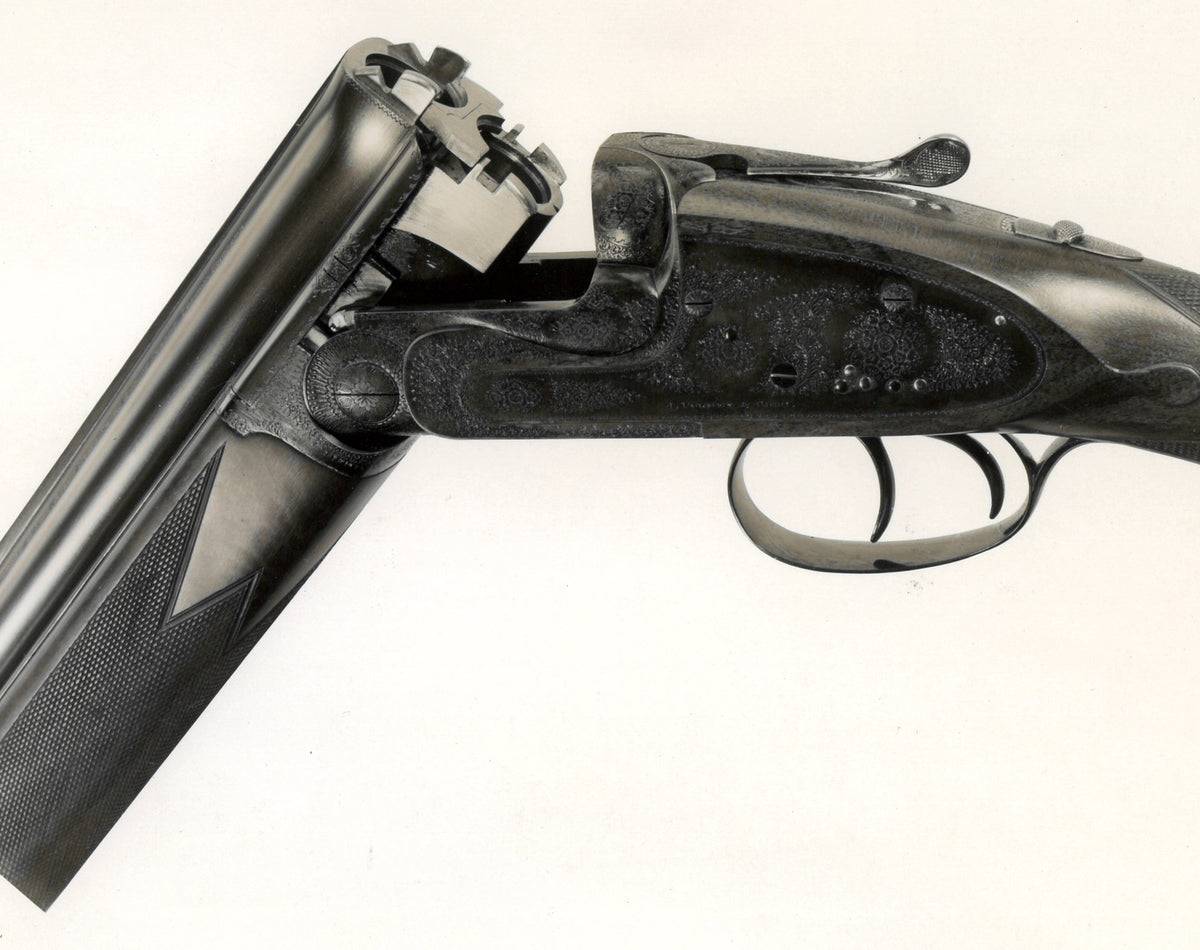 1925
A Limited Company
Jim, Athol's older son, joined Purdey as a director, bringing investment from his wife's family, the Olivers. James Purdey & Sons was incorporated as a limited company.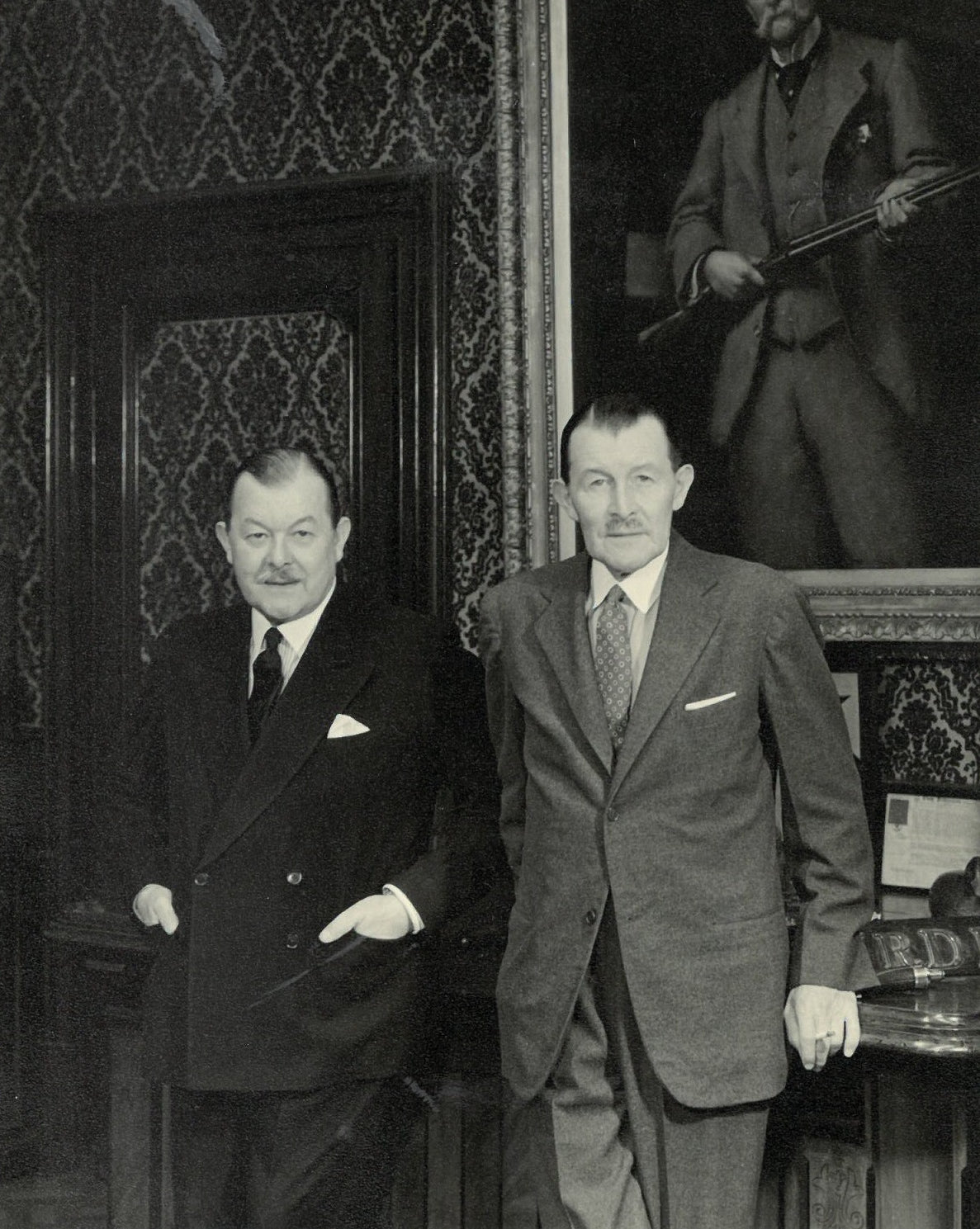 1928
Athol's Retirement
At the age of 70, Athol retired from day-to-day business, leaving Tom and Jim to manage the company.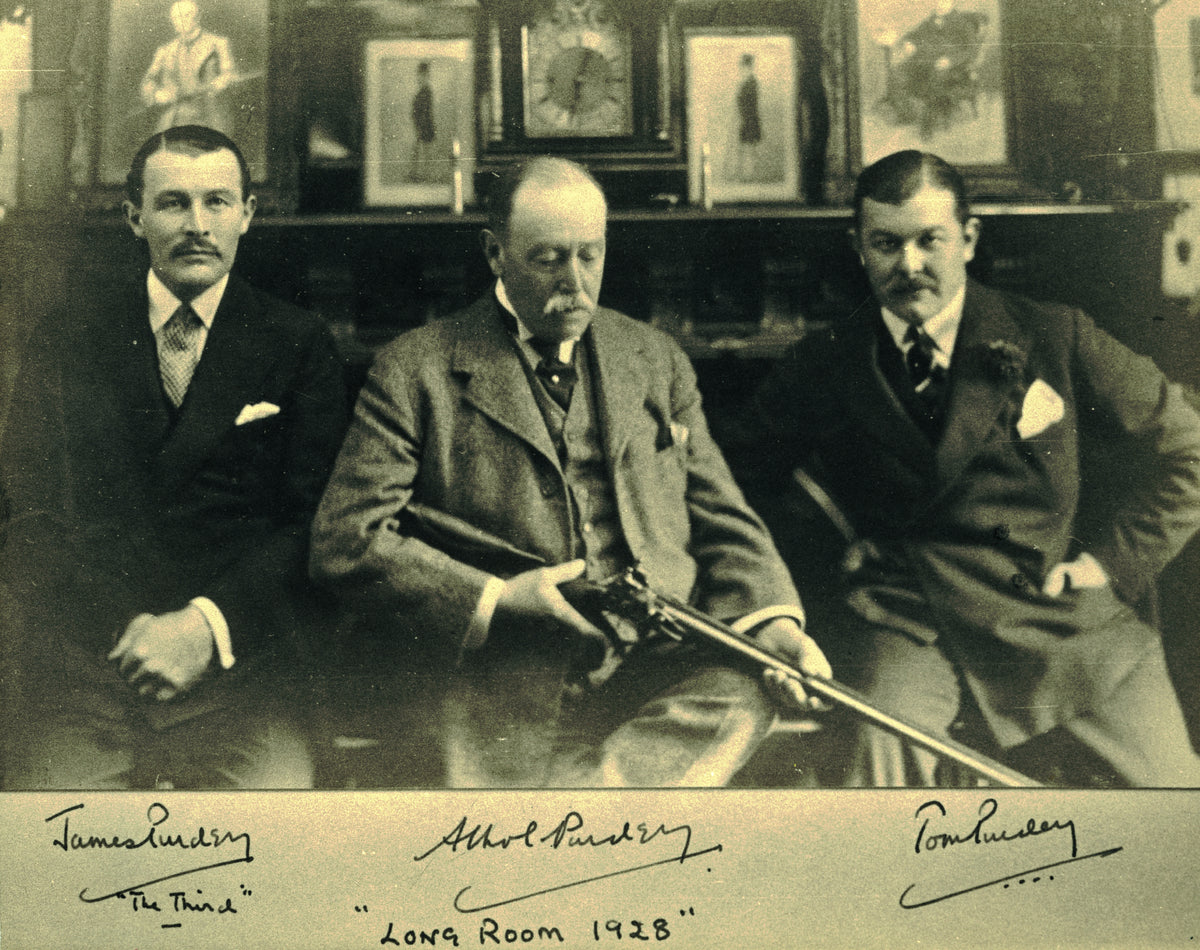 1931
Bolt-Action Rifle
Although we had sold bolt-action rifles since the 1890s, it was only in 1931 that Purdey-made rifles (based on Mauser actions) were offered in either 7x57mm or .404.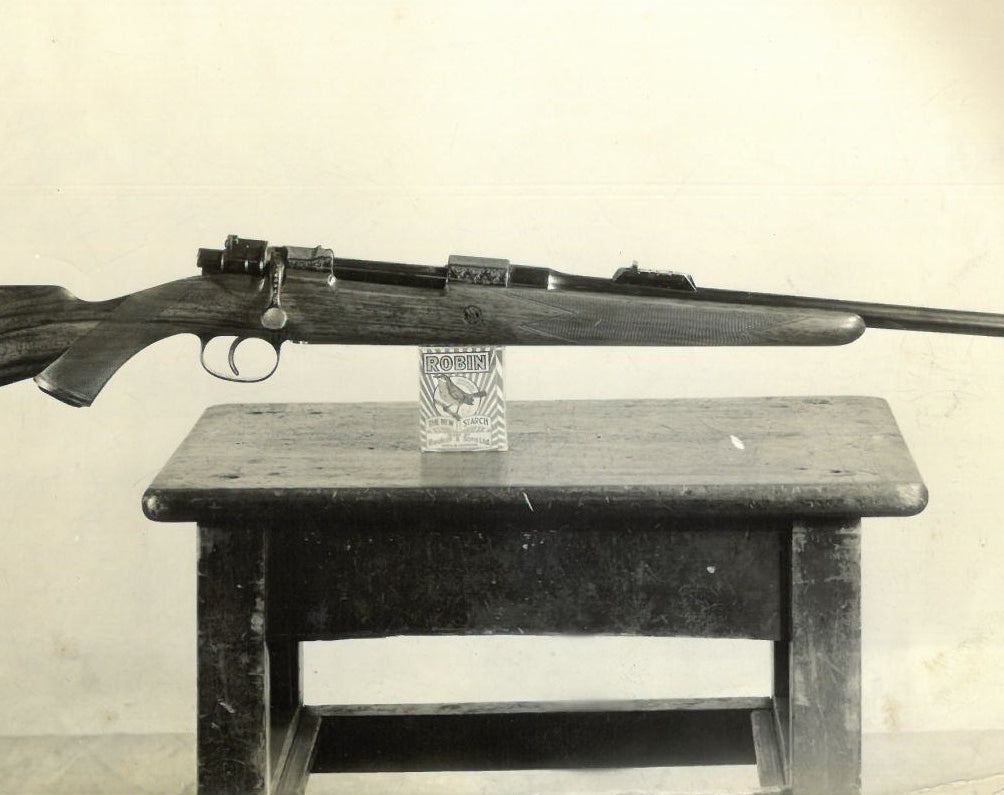 1935
Miniature Guns
To mark King George V's Silver Jubilee, we presented him with a pair of fully-working 1:6 scale miniature hammer guns in a silver case, based on his final pair of 12-Bores. A third gun was completed and presented to Tom for his 41st birthday in 1938, and remains on display in the Long Room today.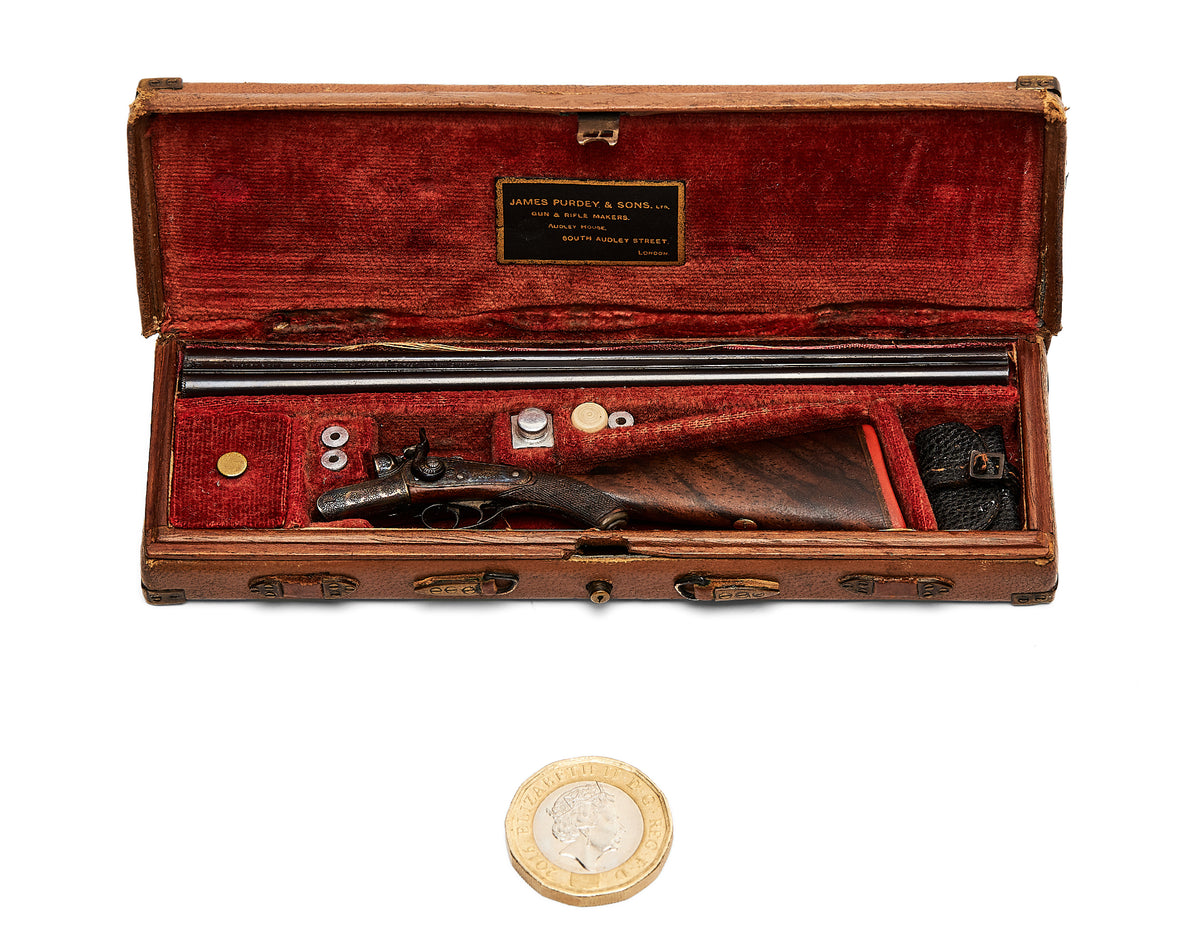 1939-45
World War II
After anticipating the outbreak of war, we commenced a secondary business of gauge and mould-making at a new factory on the Great West Road in West London. Audley House was damaged when a bomb landed outside on 16 April 1941, but quickly returned to use. In early 1944, The Long Room was used for meetings of Eisenhower's Invasion Committee, an event which was commemorated by a signed photograph from his Chief of Staff, Walter Bedell-Smith.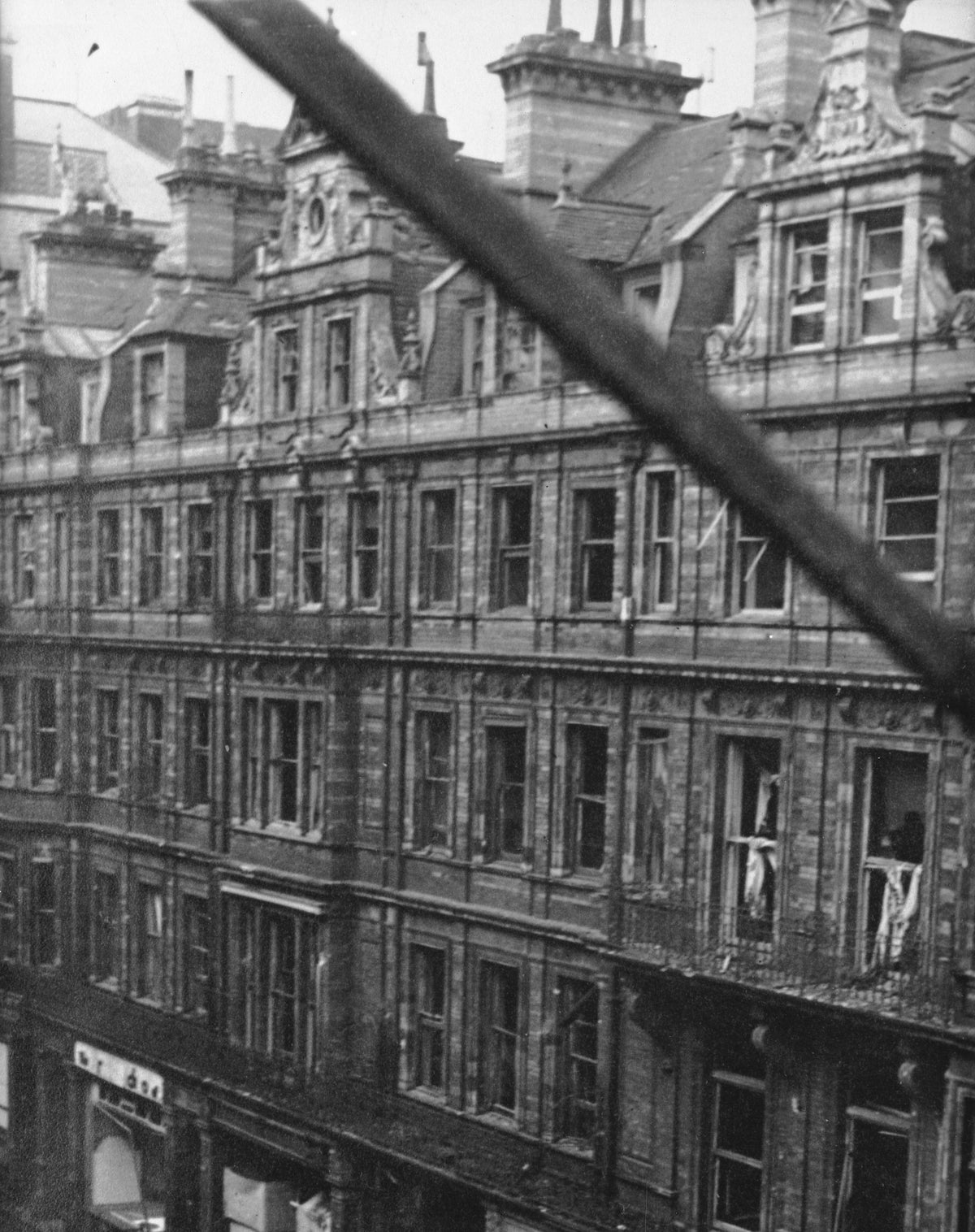 1946
New Investors
After the war, and once again in need of investment, Tom Purdey approached Hugh Seely, who had recently created Baron Sherwood. Seely agreed to finance the business and brought both his brother Victor and his nephew Richard Beaumont onto the Board of Directors.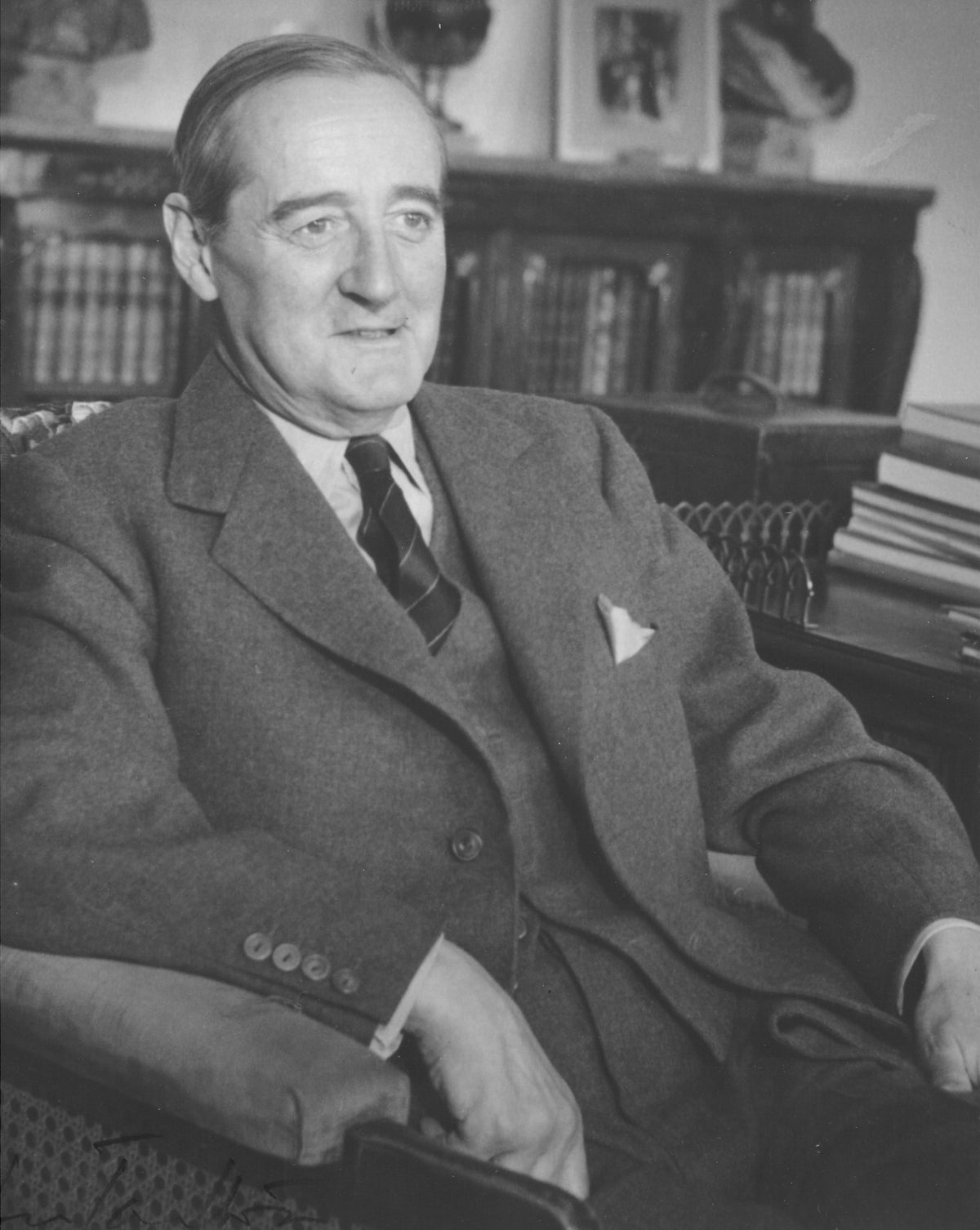 1949
James Woodward & Sons
After over a century in business, the last owner of James Woodward & Sons retired and sold the business to us. We replaced our "Sextuple Bite" with the Woodward 'Under & Over". After minor modifications, it became the Purdey Over & Under and has remained in production ever since.

1955
Retirement of Tom Purdey
Due to failing health, Tom Purdey retired in 1955 and died in 1957. Richard Beaumont took over the day-to-day running of the business, aided by Managing Director Harry Lawrence.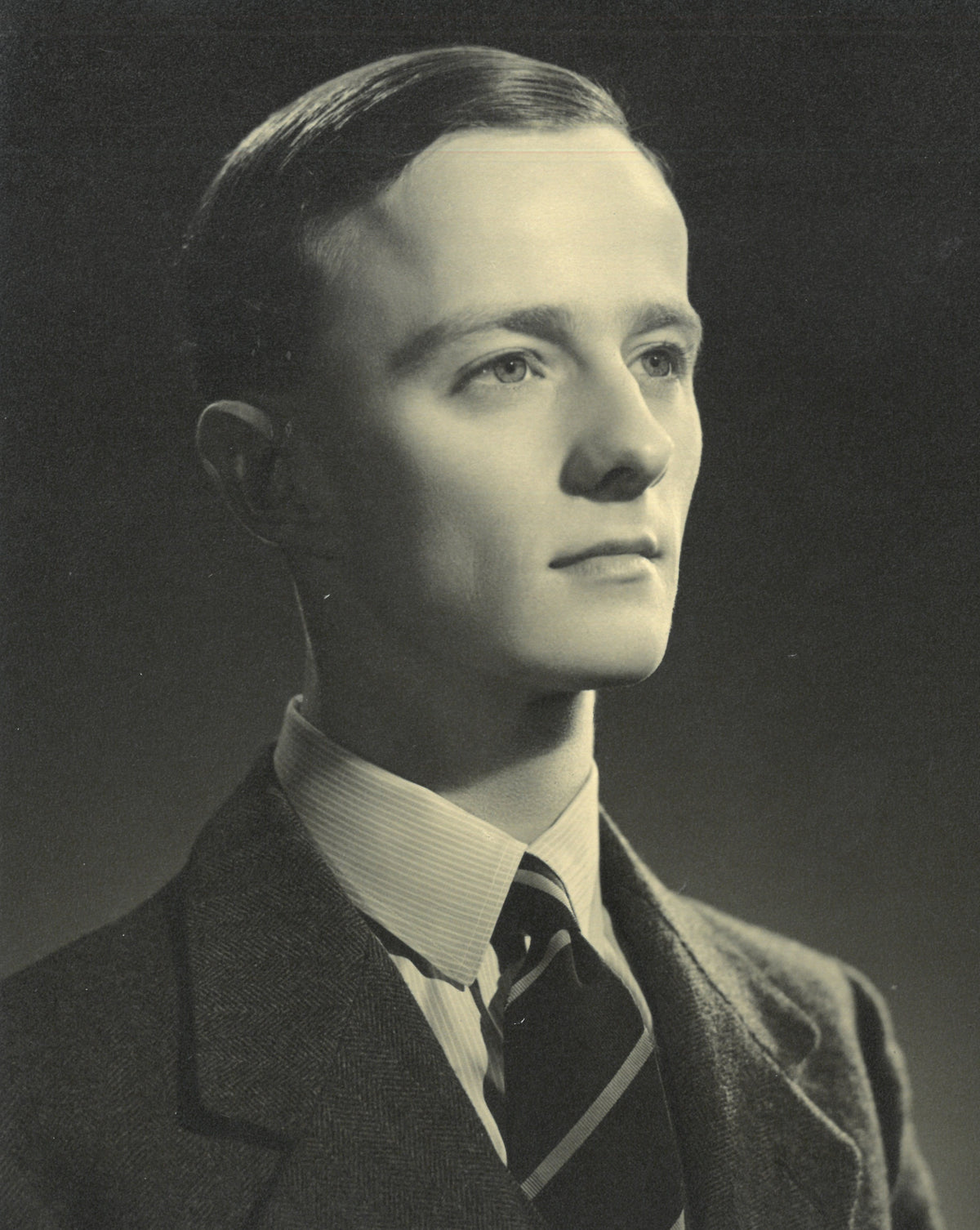 1961
End of Mould Making
After the war, Purdey continued the mould-making side of the business at the Irongate Wharf factory, even after it moved in 1950. Over the next decade, profitability declined and the mould-making process was shut down in 1961.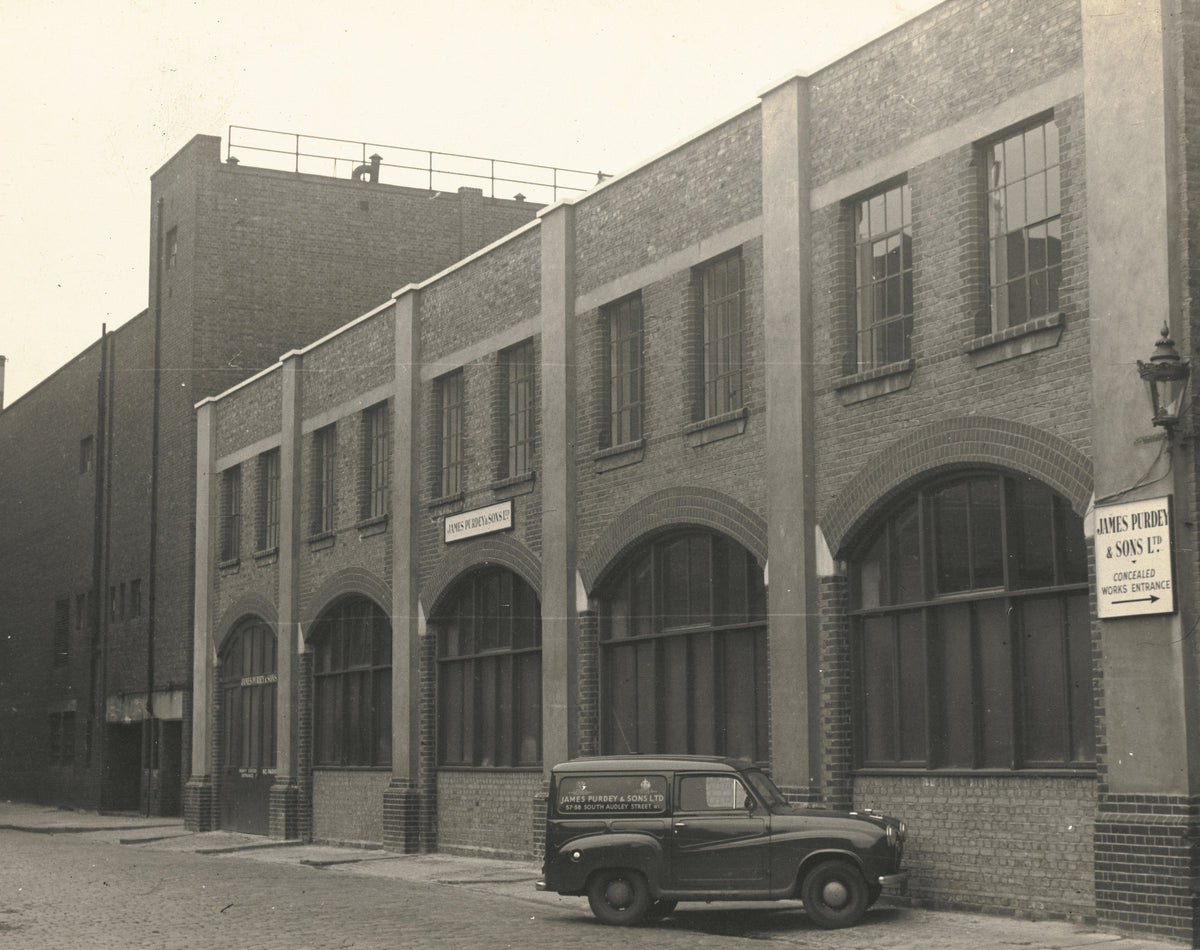 1963
Death of Jim Purdey
Although still a Director, Jim Purdey retired to Holmdel, New Jersey, where he later died. His shares passed to his eldest son, 'Jok', to continue the Purdey family's involvement in the business.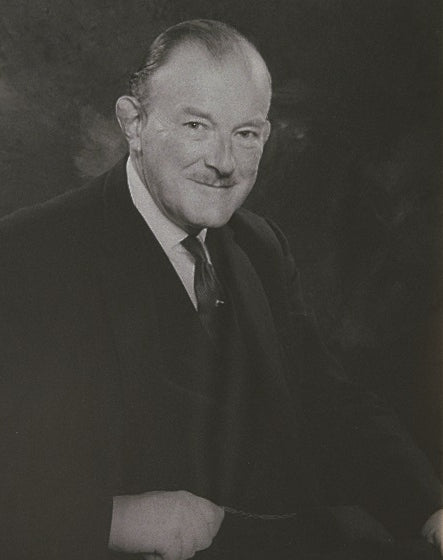 1971
Moving Factories
Due to the redevelopment of Irongate Wharf, the business was forced to seek a new factory site. Between 1971 and 1979 we operated from 57 North Wharf Road, where Richard Beaumont's cousin, Nigel, joined us in 1977. From there, we then moved to our current site in Hammersmith.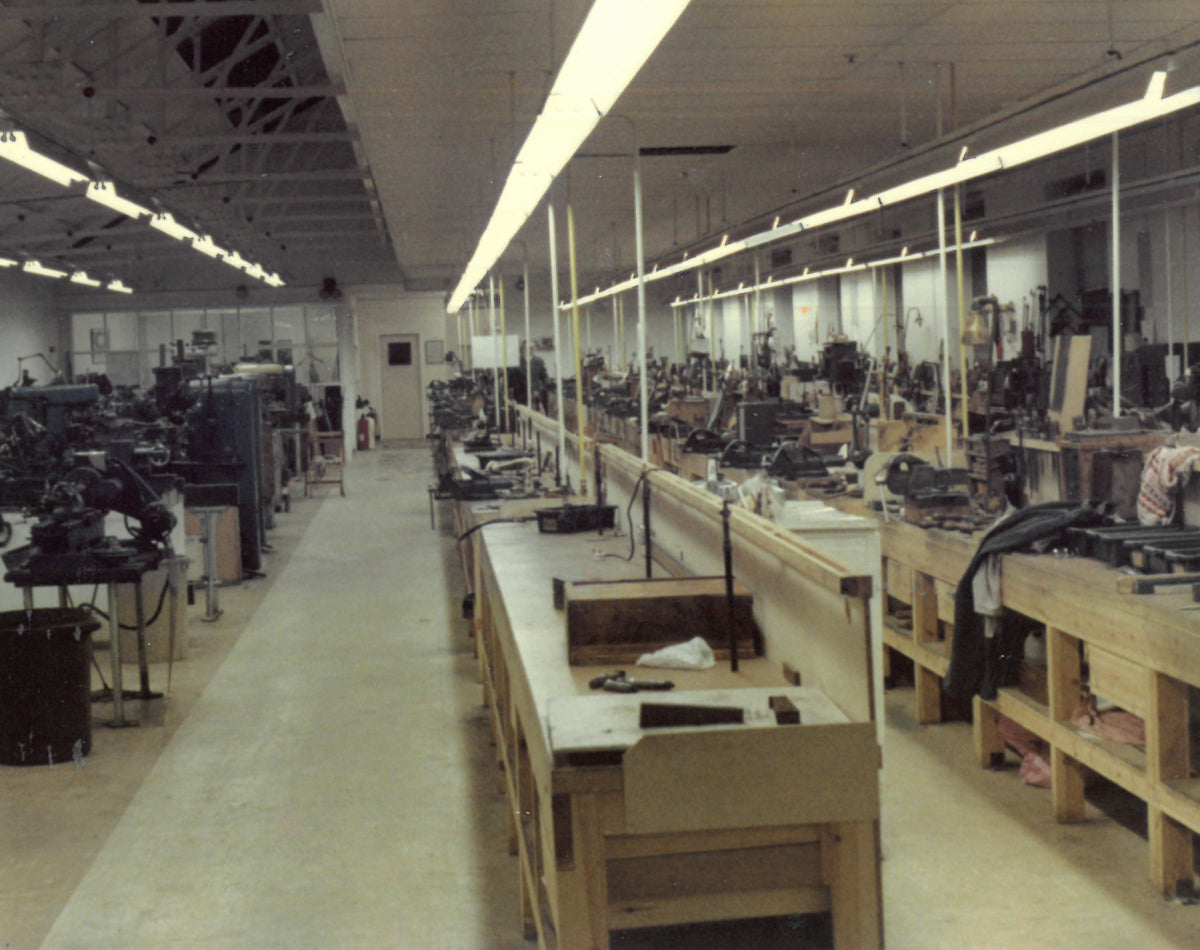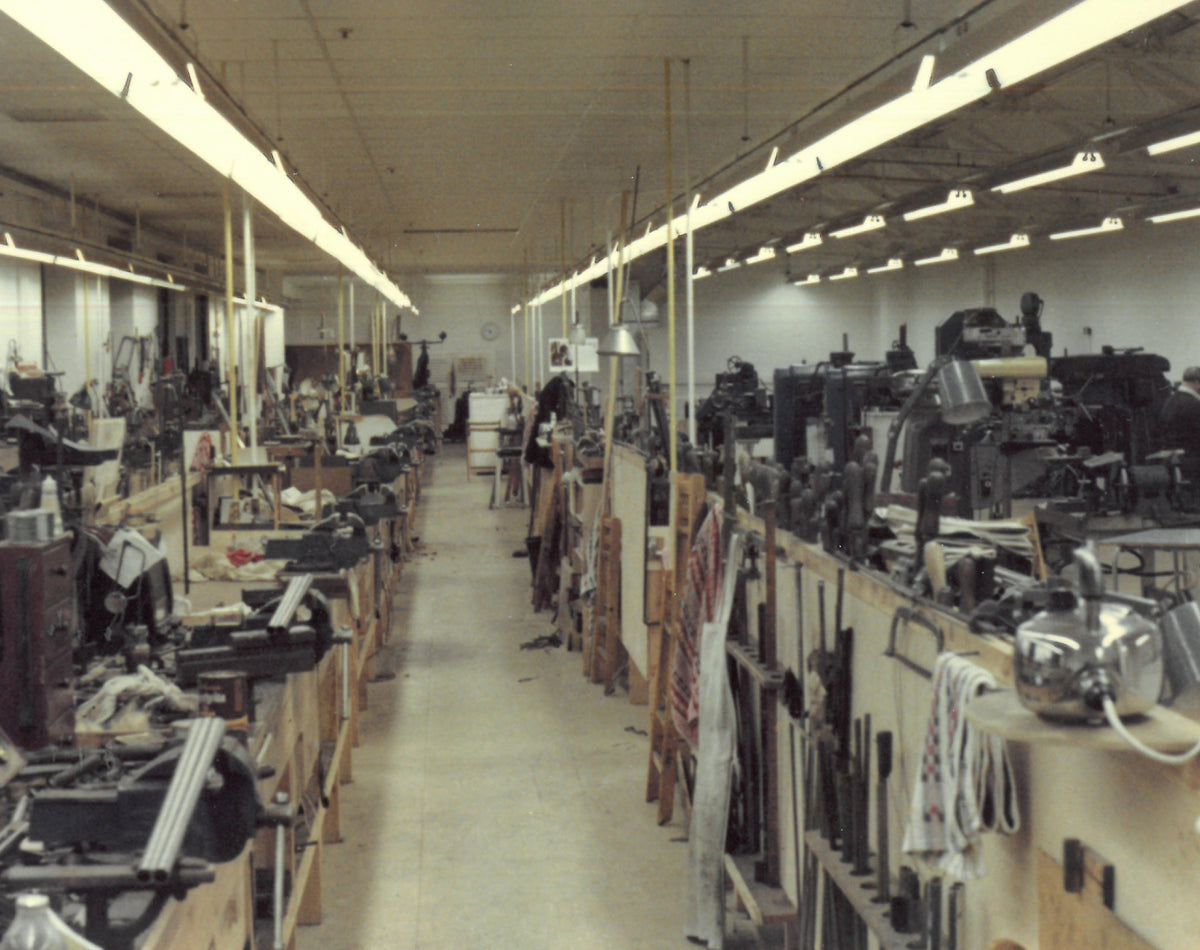 1970s
The Modern Single Trigger
After over 60 years in production, Clark's single trigger was replaced by an inertia bobweight design, developed by our Managing Director Laurie Salter. This was fitted first in Side-by-Sides then in Over & Unders, and remains in use today.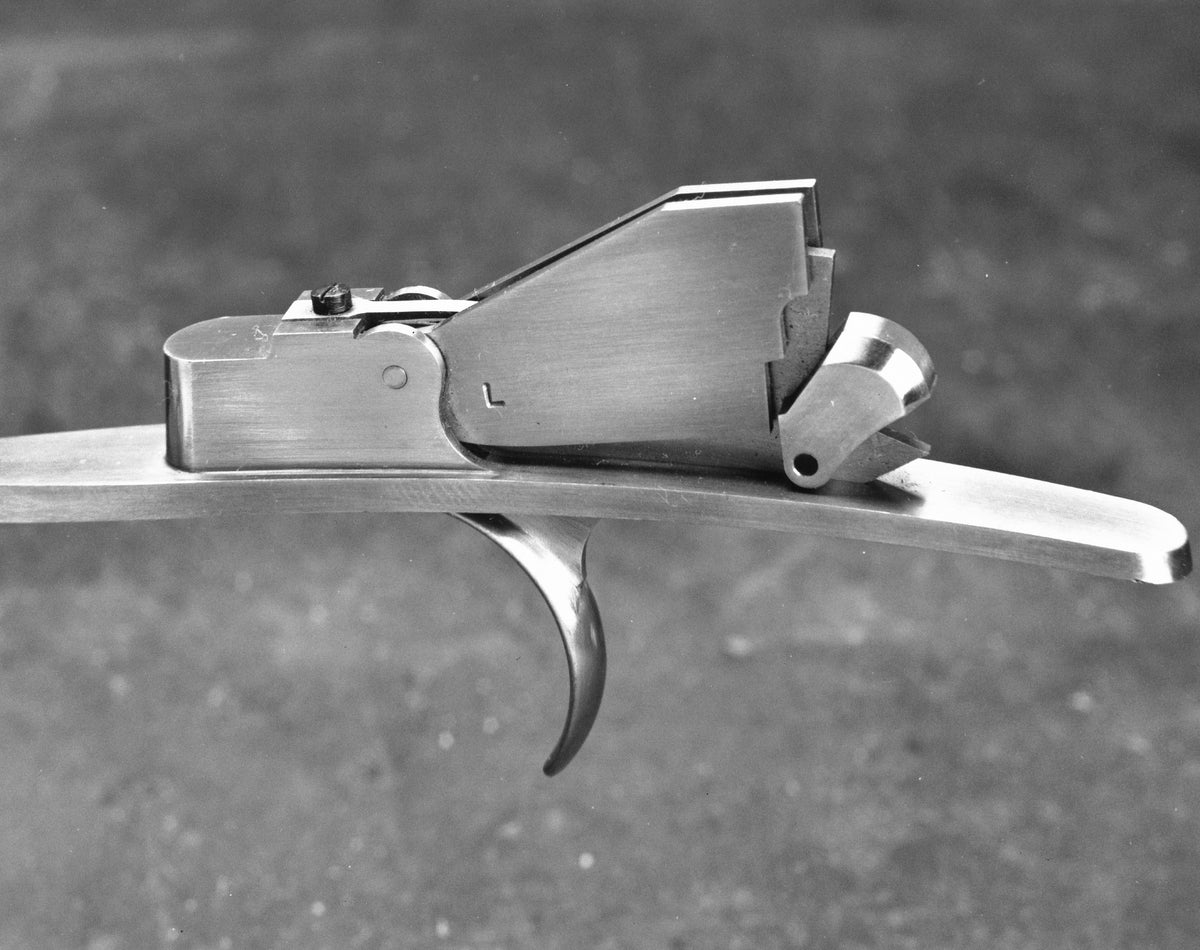 1994
End of the Beaumont Era
Richard Beaumont retired from the business and offered it to Johan Rupert. We were incorporated into Vendome PLC until 1997 when the business was transferred to the Richemont Group. Richard Purdey, Jok's son, joined the company as its Chairman.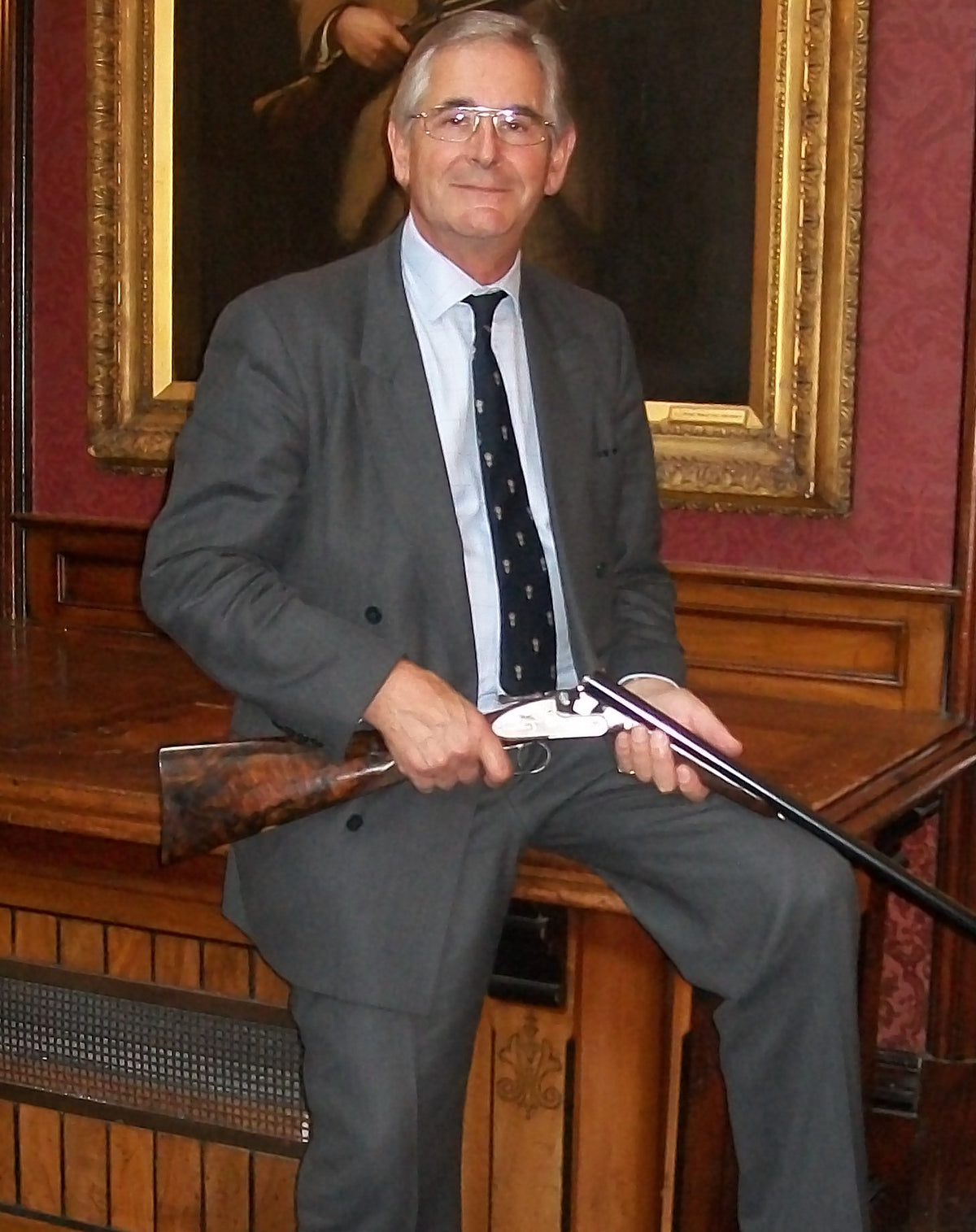 1999
The Purdey Awards
Originally founded by Laurent-Perrier as the Game and Conservation Awards in 1986, Purdey took over the administration of the awards in 1999. Over the past 20 years, more than 75 winners have been recognised for their efforts in improving game habitats.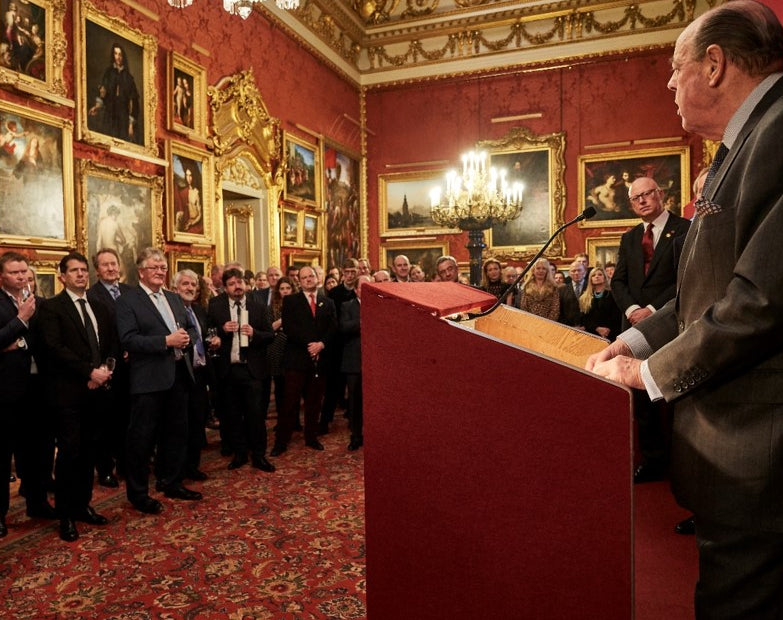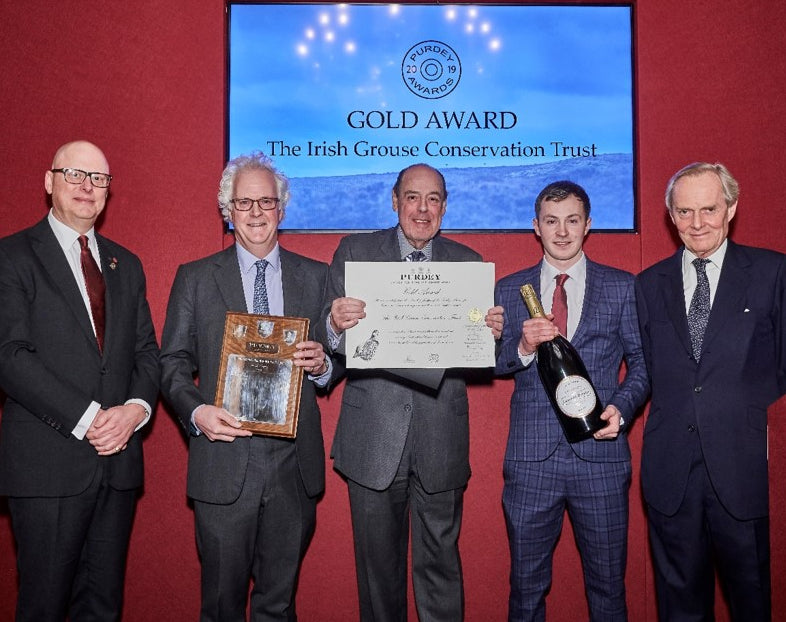 2004
The Hammer Ejector
We have a strong association with Hammer Ejector guns, and have built for a number of famous shots including King George V. In 2004 the design was reintroduced and today is offered in both 12- and 20-Bore.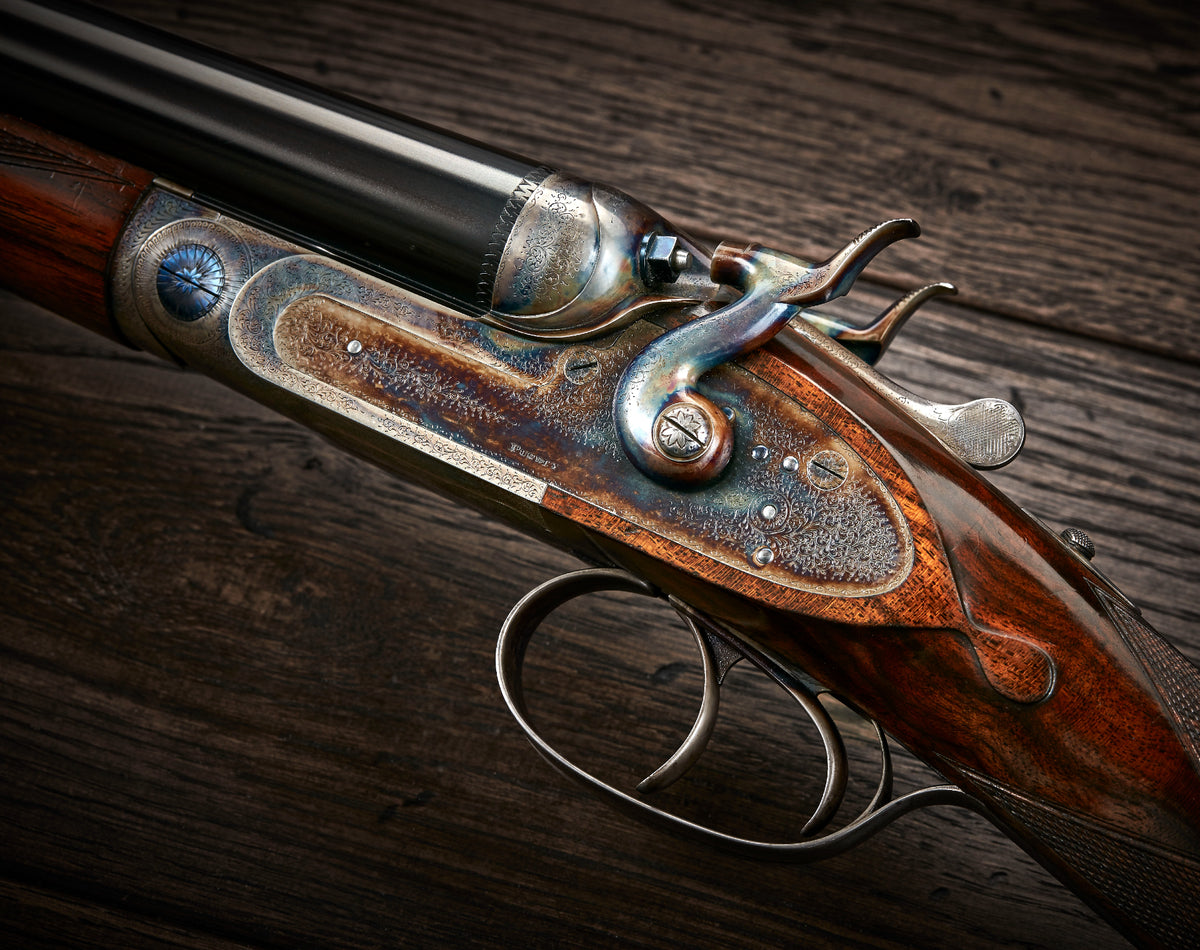 2008
The Sporter
The Purdey Sporter was designed to combine innovative technology with traditional gunmaking, producing an all-around gun for modern shooting.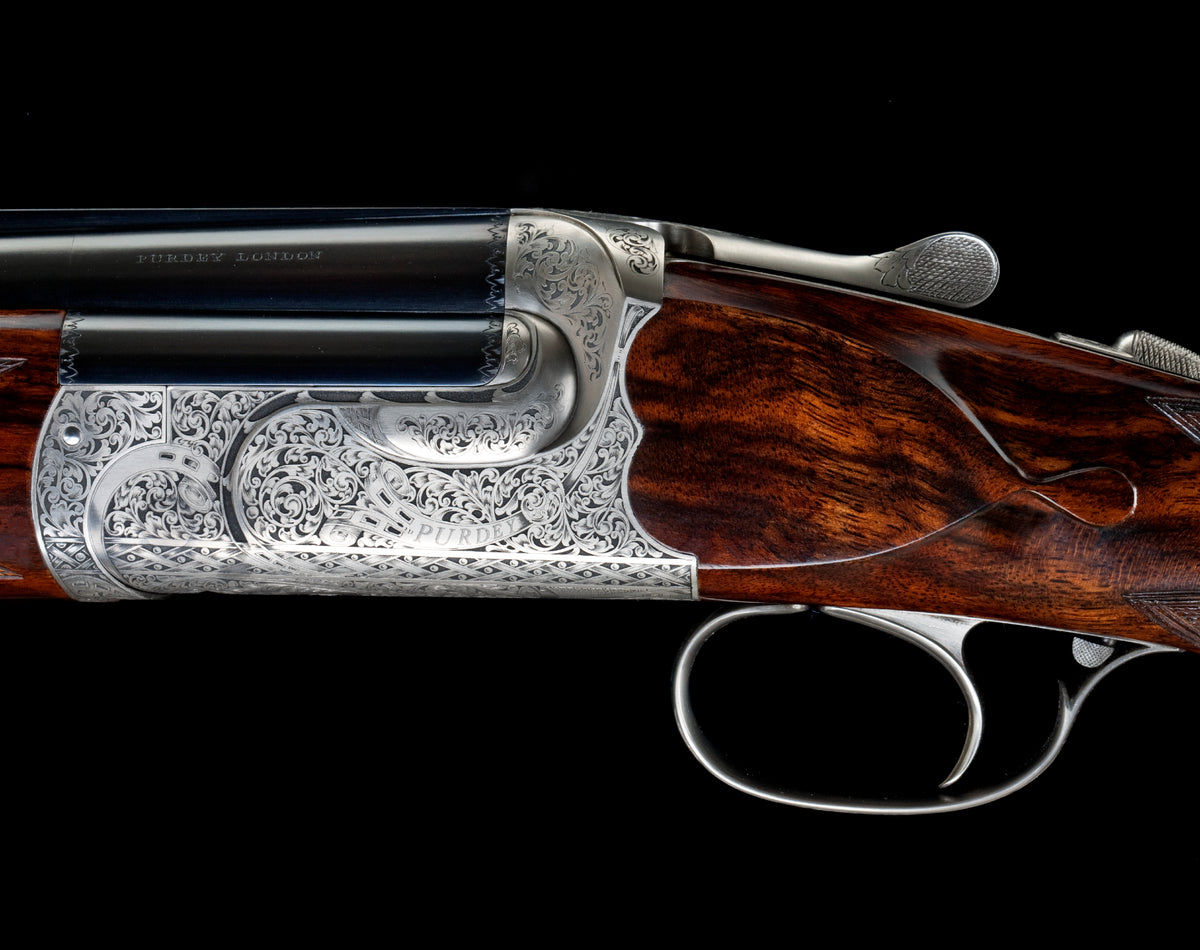 2014
Purdey's Bicentenary
Richemont presented us with a newly rebuilt factory at Felgate Mews. It opened the following year, and is where all Purdey guns are still produced today.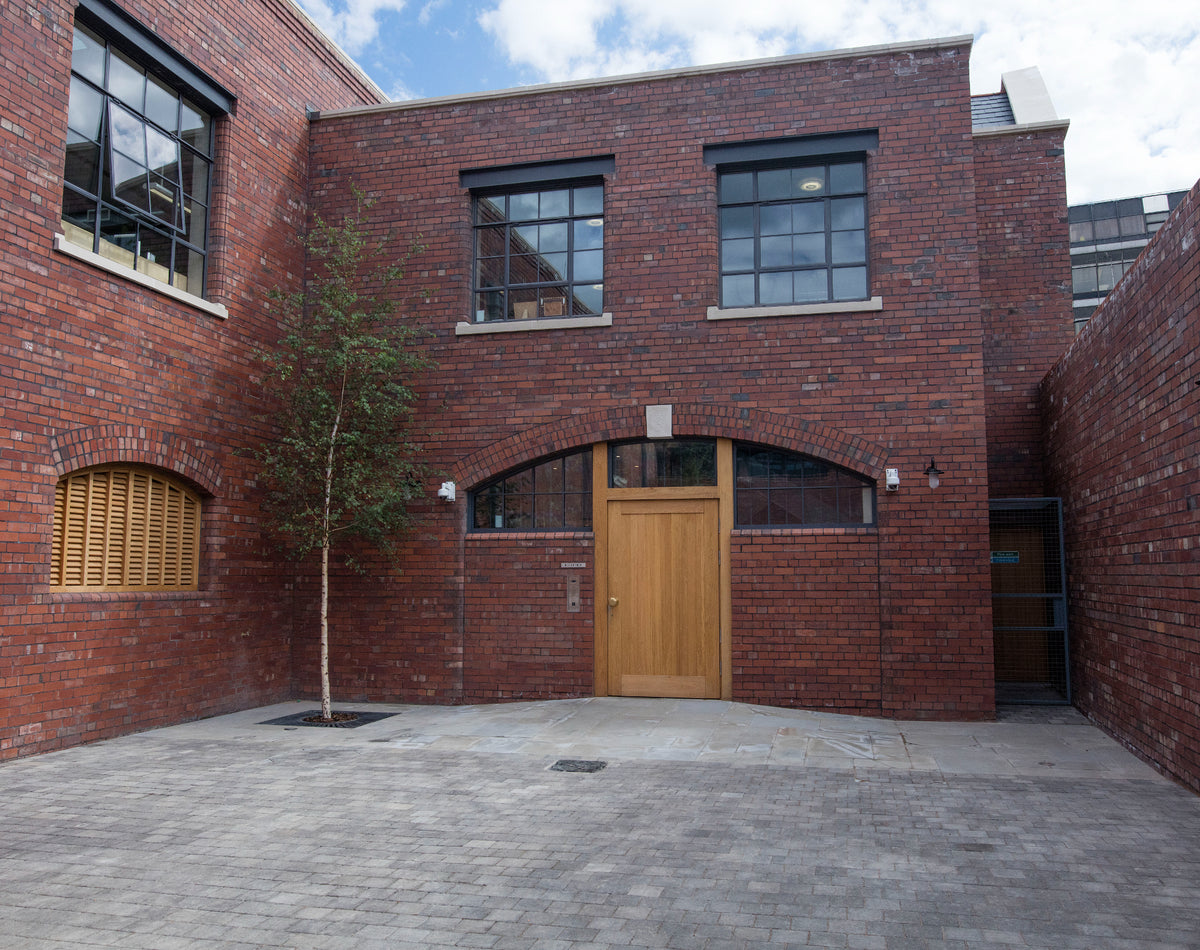 2017
Purdey Bolt-Action Rifle
Recognising changes in the market for Bolt-Action rifles, we redesigned this model to incorporate a titanium chassis in the stock. This gave the design greater strength and allowed the barrel to be free-floated, producing greater accuracy than had previously been possible.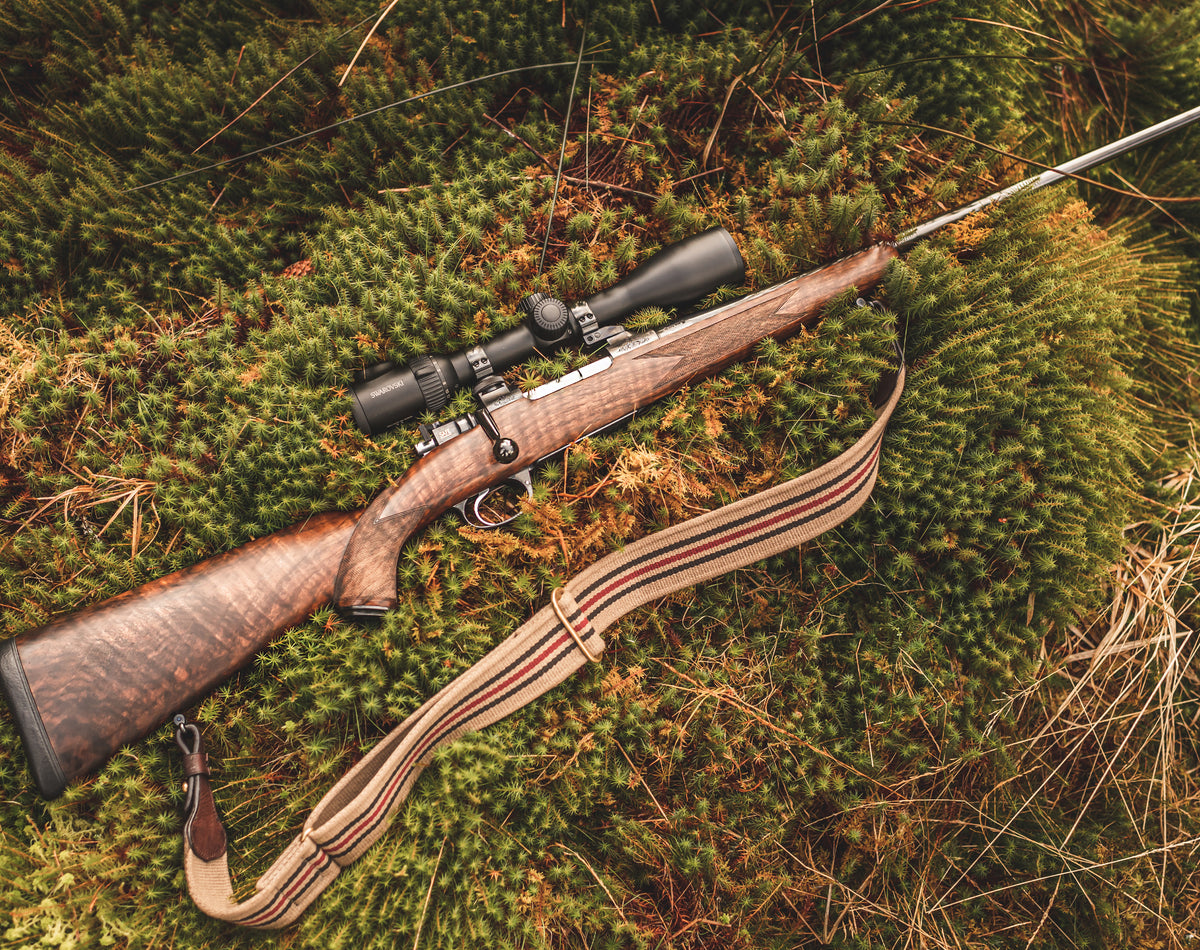 2018
Purdey Trigger-Plate
The Trigger-Plate combined the aesthetics of our 'Best' Over & Under with the action of the Sporter, creating a gun specifically developed to handle the heavy loads used for high pheasant shooting. A version specifically developed for Sporting Clays was introduced the following year, together with scaled 20- and 28-Bore actions.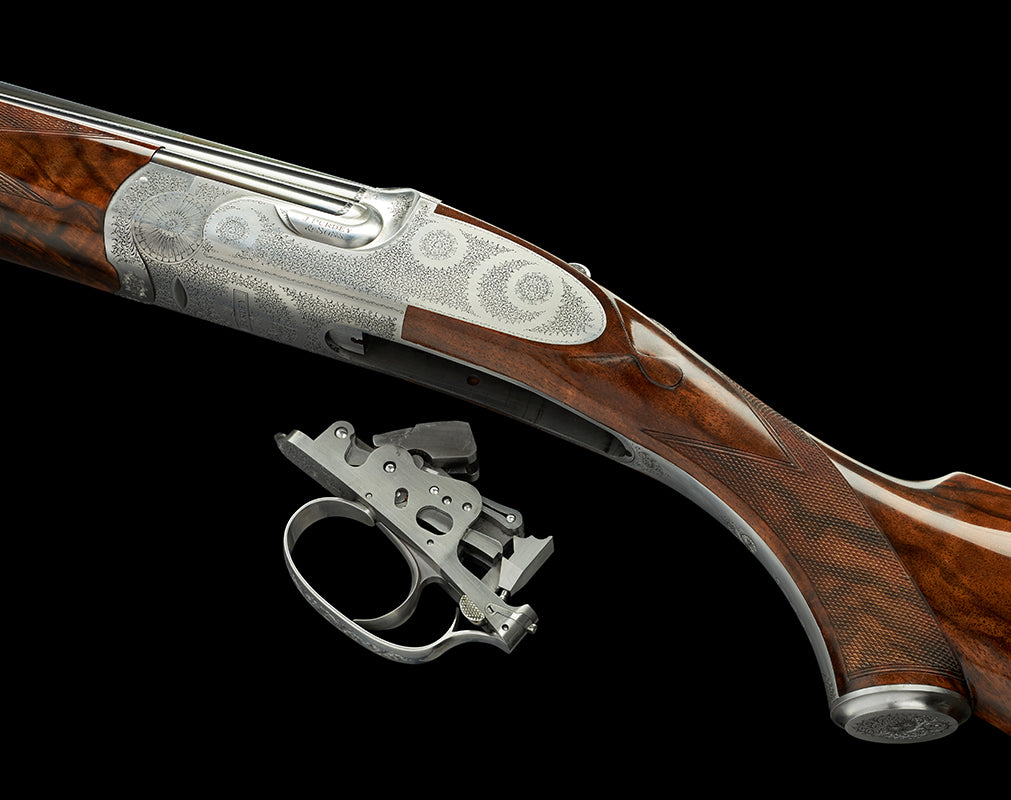 2018
Royal Berkshire Shooting School
Established in 1992, the Shooting School allowed us to expand our range of services. In 2022 it was rebranded as Purdey at the Royal Berkshire.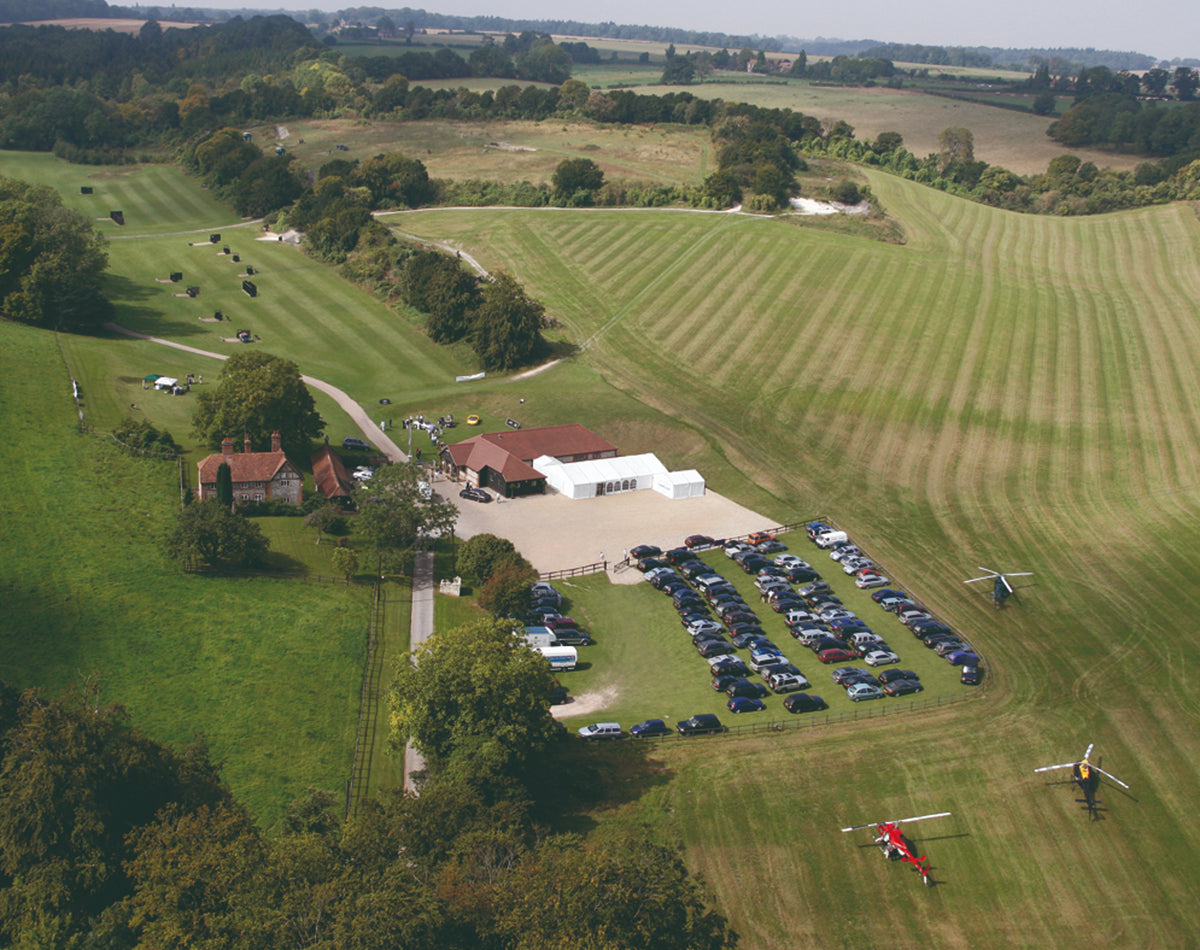 2022
Purdey Sporter
Launched in 2022, this revised model incorporated many of the lessons learnt in designing the Trigger-Plate. It features an innovative anti-corrosion finish to the mechanism and is built entirely in-house.