About James Purdey & Sons
Discover how our name has become synonymous with British shooting excellence.
The English sport of shooting has always connected people — to each other, to the countryside and to tradition. We connect sportsmen to the esteemed tradition of game shooting through the craft of exceptional firearms. Our bespoke shotguns and rifles are immersed in over two centuries of heritage. Each gun we produce is a legacy on its own, a chance to own a piece of our story.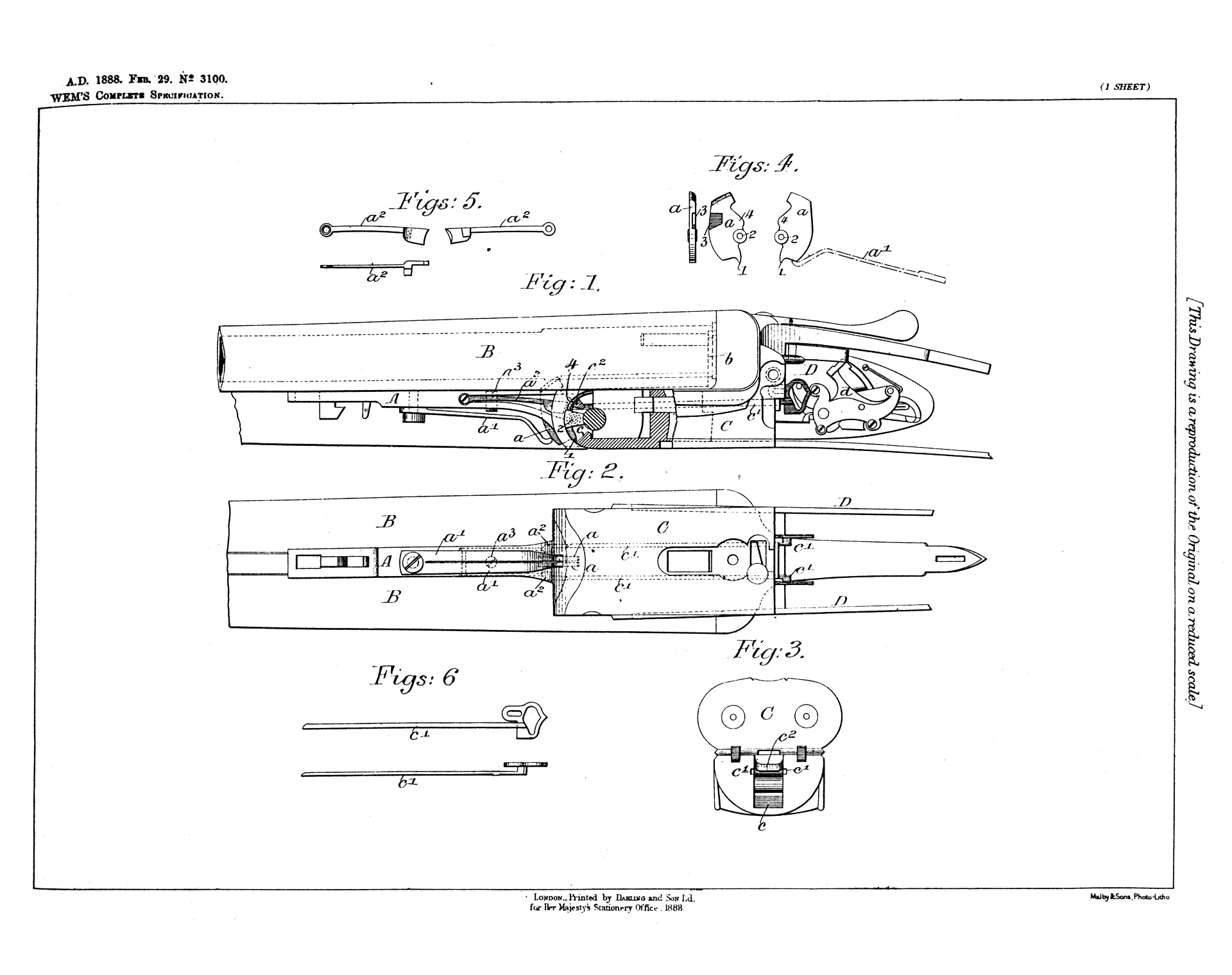 Our History
James Purdey was just 14 when he was apprenticed to the gunmaker Thomas Keck Hutchinson, his brother-in-law. The guns of the day were flintlocks and young James was passionate about learning every aspect of making them. 
James completed his apprenticeship in 1805. In those seven years, he had flourished and his skills allowed him to secure a job with Joseph Manton  — the 'King of Gunmakers' at the time. Manton had transformed the sporting gun into a thing of exquisite beauty. Commenting about his future successor, Manton remarked that James's work was almost equal to his own. 
Within three years, James had risen to Head Stocker at Manton's. In 1808, James left to join another famous gunmaker, Reverend Alexander Forsyth. Forsyth had invented a new kind of lock which was waterproof. James spent four years there as a stocker and lock-filer, becoming Forsyth's foreman.
In 1814, having mastered his skills, James set out on his own. He opened his eponymous business at 4 Princes Street, in a modest shop just off Leicester Square. From here, he built single and double guns, rifles and pistols.
Discover Our Timeline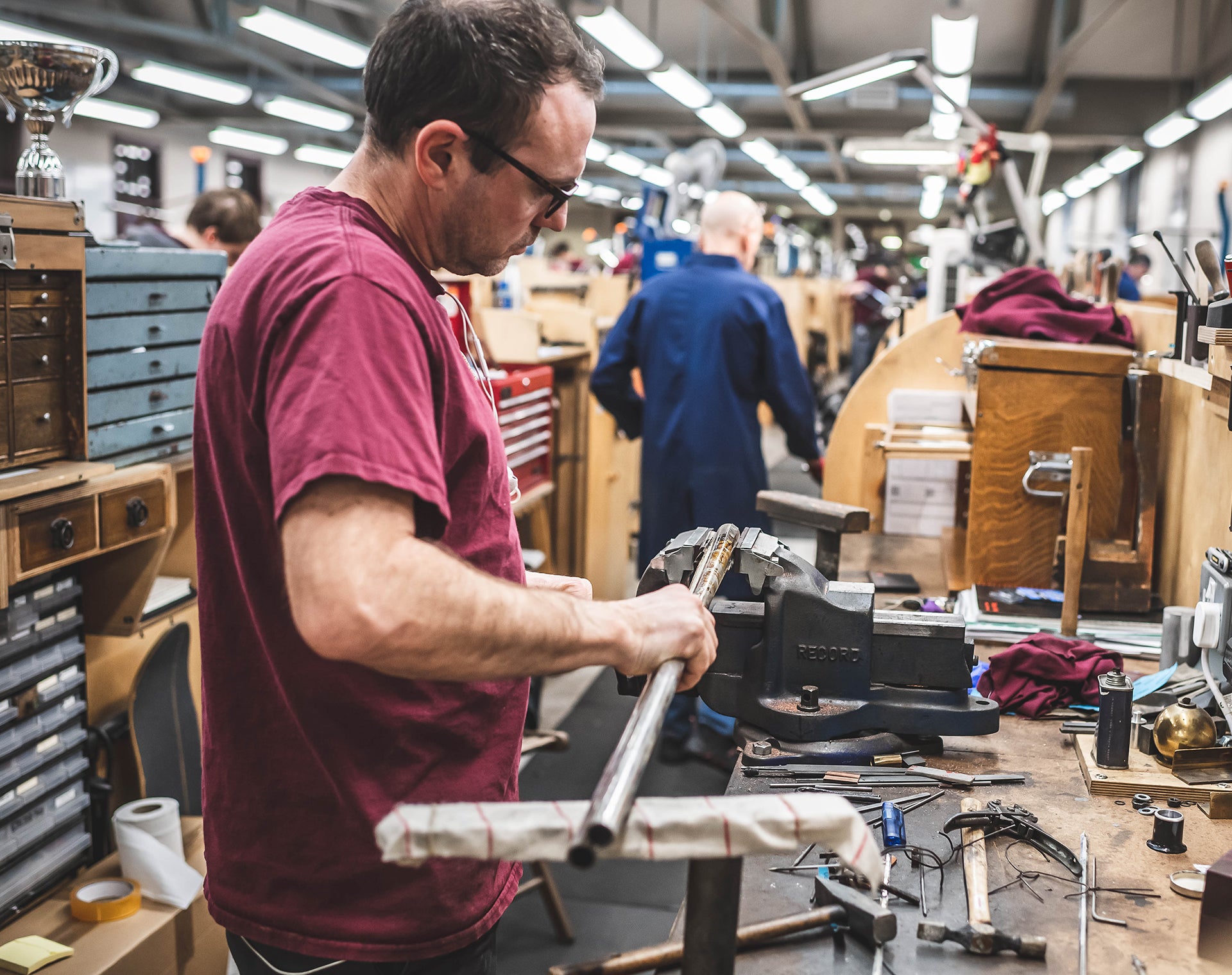 Our Workshop
Purdey guns have always been crafted in London, and originally the workshop and showroom were one and the same. We started in Princes Street off Leicester Square (which became 'Wardour Street' in 1878), and from 1826, operated from 314 ½ Oxford Street — the former premises of James's previous employer, Joseph Manton.
We acquired the lease to our first dedicated workshop, at 37 North Row, on 1 December 1881. In the 140 years since then, Purdey gunmaking has remained based in West London: moving to Irongate Wharf in 1900, and North Wharf Road after that. In October 1979, we moved into our current home in Hammersmith. 
But a workshop is nothing without its workers. It's these men, often handing down skills from father to son, that truly maintain the Purdey legacy.
Many families have worked alongside us over our long history, none more successfully than the Lawrences. Ernest Charles Lawrence started at Purdey's as a finisher. His skill was quickly realised when the other workers soon found their work being sent back, having failed to meet the new quality standard he'd attained. He was the one who formulated the secret mixture of 'slacum' which we still use to finish our gunstocks today. His sons, Ernest and Harry Lawrence, played a crucial role in improving the Woodward action to create our "Best" Over-and-Under gun.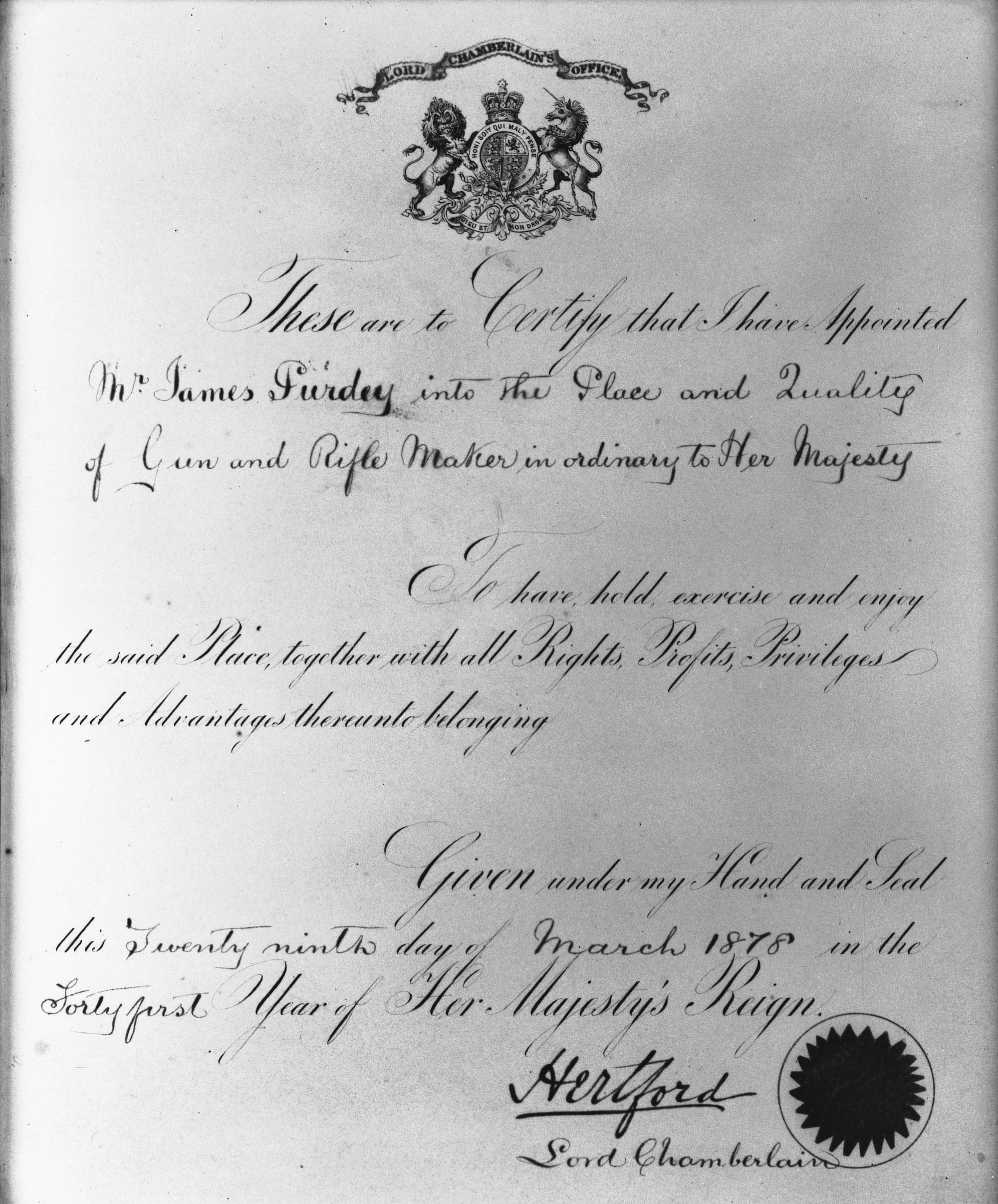 Royal Warrants
A Royal Warrant of Appointment is a mark of recognition, granted to people or companies who have a trading relationship with the Royal Household. Many view it as a constant reminder of a commitment to excellence, quality and British heritage. 
From Queen Victoria to Queen Elizabeth II, we've been servicing members of the royal family. On 12 February 1868 the Prince of Wales, who became King Edward VII, granted James Purdey his Royal Warrant of Appointment. A decade later, on 28 March 1878, Queen Victoria assigned us her Royal Warrant, as has every British monarch since.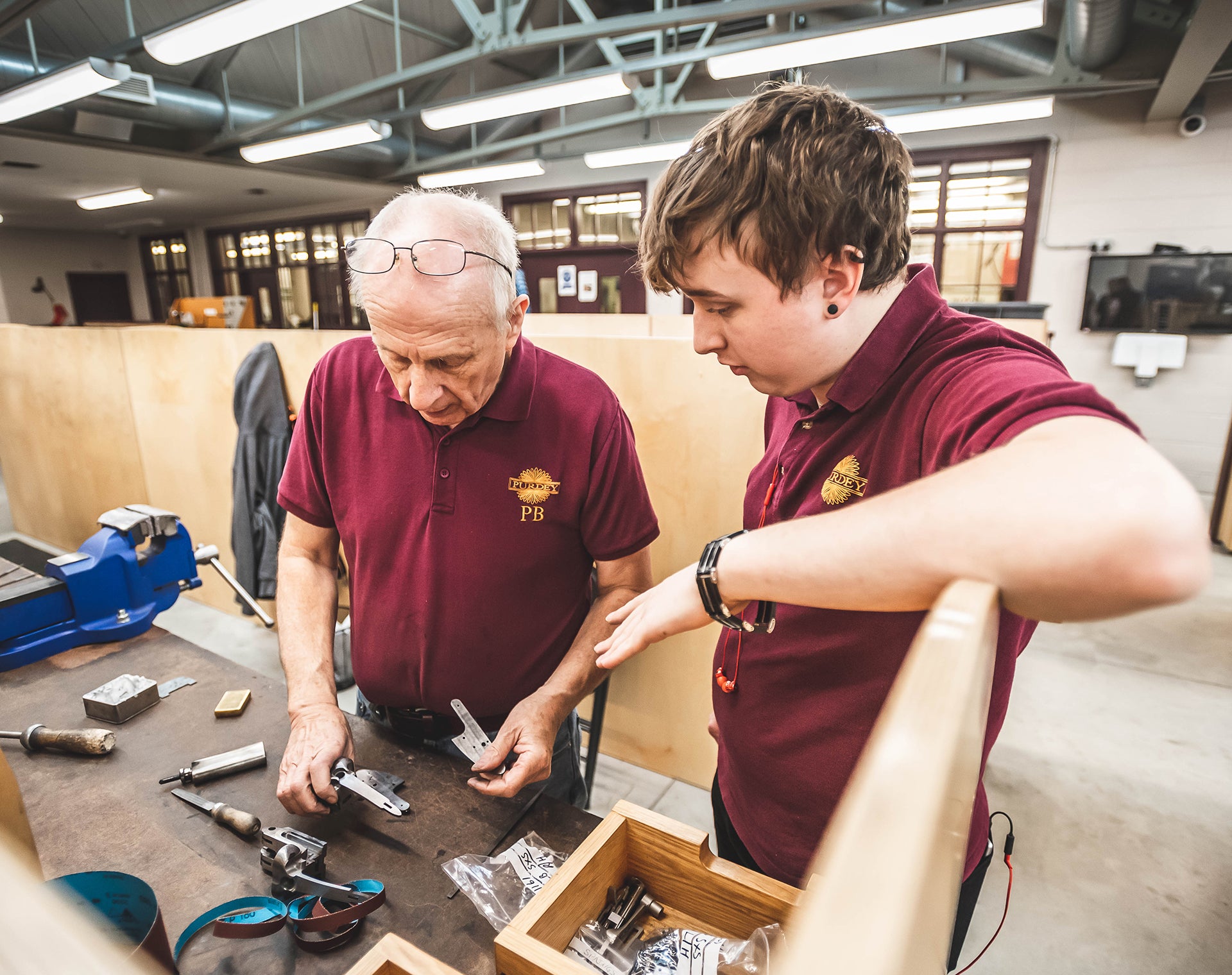 Apprenticeships
Following tradition, our apprenticeship programme supports our brand's heritage and craftsmanship journey.
Our apprentices commit to gunmaking for five years, after which they can qualify as a craftsman. After ten years, and upon recognition of having achieved exceptional standards, they have the opportunity to qualify as a Senior Craftsmen. 
We partner with colleges to recruit apprentices, enabling applicants to demonstrate their commitment and passion for the craft.
We work with The Worshipful Company of Gunmakers to further foster our craftsmen. Alongside them, we promote and regulate gunmaking, and advance the state of knowledge within the trade.